Yakima River Damages Estimated $250k
Posted:
Updated: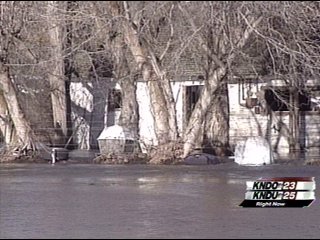 RICHLAND, Wash-- It has been a busy week for the Benton County Emergency Services and it's website. Homeowners affected by last week's flooding have been flocking to the internet to report any damages. Now crews are working to figure out how much all of this is going to cost.
"What we've done, we've brought together a number of volunteers on Wednesday, Thursday and a little bit on Friday to actually go out into the field and go to some of the neighborhoods we knew were affected by the floods to talk to homeowners and get some additional information, take some photos," says Steve Sautter of Benton County Emergency Services.
That information is then sent on to the federal government. Early numbers suggest homeowners alone have lost an estimated quarter-million dollars.
"With all the work we've done with the reports we've got in so far, just from private homeowners, we're looking at about anywhere from $250-275,000 in damage," says Sautter.

That number does not include city work, road repairs, and workers' overtime.
One of the many reporting damages to emergency services is Alex Stoops. We first told you about his septic system that overflowed in his basement. A week later his kids are back home after being forced to leave.
"Three of them were in the basement," says stoops. "[Now] we have 2 in our travel trailer and the other upstairs in another bedroom."
While homeowners continue to search through their damage, emergency crews are just glad the damage wasn't any worse.

"We got up to a point where probably another 6 inches to a foot of water would have made a huge difference in the amount of damage we saw," adds Sautter.