New Report Showed Unemployment Rate In Washington Highest It's Been In 30 Years
Posted:
Updated: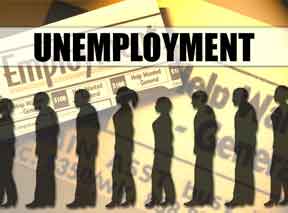 Tri-Cities, Wash. - Another indication the states economy continues downward is a report that was released on Wednesday.
It showed that Washington is at its highest unemployment rate in over 30 years.
WorkSource, an operation that helps people find a job when they are unemployed, also reported that they have seen a significant number of people searching for jobs in the Tri-Cities.
WorkSource Official Todd Dixon said we have seen 30 percent more people coming through the doors compared to this time last year.
Dixon said he has seen a lot of construction workers, medical support staff, and retail workers laid off.
Numbers released Wednesday from the State Employment Security Department show from November to December the number of people unemployed jumped more than a half a percent, which is the biggest increase since 1976.
Washington State Economist and professor at Columbia Basin College Dean Shau, said, "I think the current economic down turn is just wretched. I think the recovery will be miserable. I'm very grateful here in the Tri-Cities our number one industry is the production of food."
Shau also said the production of electricity and medical supplies are also beneficial to our local economy.
Washington State Unemployment is almost as high as the average unemployment rate in the country.
WorkSource leaders said their parking lot is full most days and people have been lining up outside here at 7:15 in the morning to look for jobs.
Dixon said there are jobs available but people need to market themselves.
WorkSource is open from 8 p.m. until 5 p.m. Monday through Friday. Thursday they are open until 7pm.