Fugitive task force arrests Seattle bank robbery suspect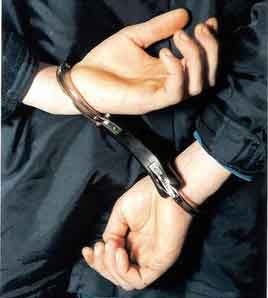 SPOKANE, Wash. - Members of the Eastern Washington Fugitive Task Force arrested a 34-year-old robbery suspect from Seattle about 2:15 p.m. Friday. Investigators were contacted by Seattle Police Friday morning who requested they set up surveillance for Phillip Landry on I-90 west of Spokane.
A warrant for Landry was issued out of King County Thursday after officials named him a suspect in the January 26 robbery of the Keybank on Queen Anne avenue in Seattle.
Investigators on scene spotted Landry around 2 p.m. headed eastbound on I-90 and was being accompanied by a woman who was driving in a separate car behind him.
The couple was stopped near the Geiger Boulevard interchange and Landry was taken into custody on the Seattle Police Department warrant and transported to the Spokane County Jail.
The woman was interviewed and released, however both vehicles were seized as evidence in the robbery investigation. Detectives were reportedly on the way to Spokane with search warrants for both SUVs.
A EWFTF member said the Seattle investigation involved the robbery of two banks, but other details were unavailable.
The Eastern Washington Fugitive Task Force is comprised of investigators from the Spokane County Sheriff's Office, U.S. Marshal's Office and Washington State Dept. of Corrections.