History of Segregation in the Tri-Cities
Posted:
Updated: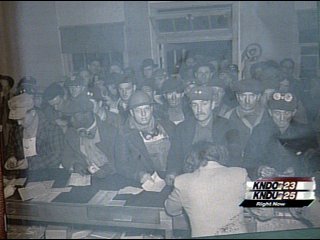 TRI-CITIES, Wash-- Many Tri-Citians don't realize that our region was once considered by many to be one of the most segregated areas in Washington State.

After World War II many black workers moved to the Tri-Cities to work at Hanford.

Back then Dupont kept white and black workers segregated on the site. They ate in different mess halls and were transported on different buses. A local historian says that is what initially started the separation of races in the Tri-Cities.

Othene Wade has lived in the Tri-Cities over three decades.
"Thirty years ago there was still areas in which you were threatened or you weren't supposed to live," said Wade.

Wade started teaching in Texas, her job was to help integrate school staffs. She's now retired, but was once the first black teacher in Kennewick.
"When we moved to Kennewick and I became that first black teacher in the Kennewick School District it was almost funny, because it seemed like it should have been something that was new to me, but it was my past," said Wade.


WSU Tri-Cities History Professor Bob Bauman has studied past segregation in the Tri-Cities. One of the most vivid memories the older community has is the sign posted on the old green bridge between Pasco and Kennewick.
"It said something to the effect that blacks were prohibited in Kennewick after sundown," said Bauman.


Back then if you were African-American you weren't allowed to live in Kennewick or Richland, you could only live in East Pasco.

"It was definitely a system of segregation that would surprise people. People might think that would be something in the south and surprise people that it happened in the Northwest," said Bauman

Wade says times have really changed in the Tri-Cities. She says the African-American community is very connected with each other even though they are spread out between the three cities.