Car Technology Helps Yakima Valley Law Officers Fight Crime
Posted:
Updated: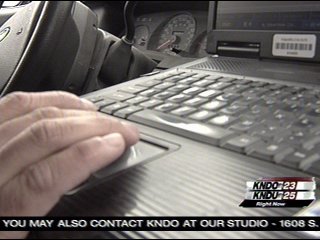 YAKIMA, Wa.- Crime across the board has gone down in Yakima County and officers are attributing their success to the new AVL technology.
The Automated Vehicle Locator device is a GPS system that tracks agency cars from Tieton and Cowiche, down to Grandview. It shows every cars' move, location, speed, and nearby landmarks. The technology helps law officers do their job more efficiently than ever before.
"With just a radio everything had to go through dispatch, we would ask a myriad of questions," said Lieutenant Brian Winter.
Now, that's changed. Over 200 agency cars, like the Yakima County Sheriff vehicles, are equipped with the AVL system and the information officers need are right at their finger tips. So now, officers are responding faster to emergency situations.
"If a pursuit happens and someone wants to look at that information he can pull data," said Michael Martian, who helped create the AVL system.
"They can see where the pursuits are going cause they can see the different icons or they can see the location of a robbery and see the perimeter units set up and see where there aren't any and where they need to go," said Lt. Winter.
Law agencies used to be territorial, working mostly in their assigned districts, but with AVL this is no longer true.
"When someone needs help quickly its much less important what color their uniform is or what shape their badge is, what we need to know is where the closest police officer is," said Lt. Winter.
And AVL shows just that, helping officers coordinate where the crime is and who is closest to the scene. In many cases, the closest officer is from a different agency.
"This is a tremendous step forward," said Lt. Winter.
Officers are working on extending AVL to reach more agencies in the Lower Valley.