College Hoops News For Feb. 26
Posted:
Updated: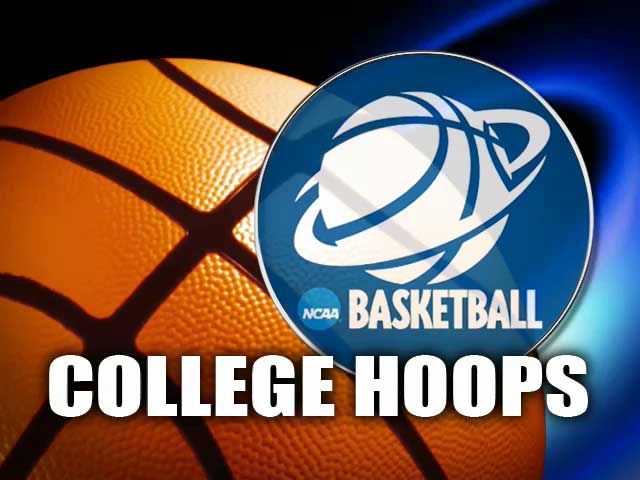 No. 21 Huskies face No. 14 Arizona State tonight in Seattle
SEATTLE (AP) - The No. 21 University of Washington men's
basketball team can take a major step toward the Pac-10
regular-season championship at 8 tonight with a win over No. 14
Arizona State in Seattle.
The league-leading Huskies (20-7, 11-4) are favored by 3 1/2
points against the Sun Devils (21-5, 10-4). In the schools' first
game of the season, Washington beat Arizona State 84-71 on Jan. 31
in Tempe, Ariz., with senior guard Justin Dentmon leading the way
with 30 points and freshman guard Isaiah Thomas adding 25.
A victory tonight would put the Huskies two games up in the win
column with only two left to play. Depending on what happens with
the other league teams today, they could potentially clinch the
conference crown as early as Saturday.
The last time Washington won an outright conference title was in
1953. The Huskies tied for the Pac-10 crown in both 1984 and 1985
and won the Pac-10 tournament title in 2005.
No. 17 Gonzaga seeking to go unbeaten in WCC regular-season play
SANTA CLARA, Calif. (AP) - Coach Mark Few and the No. 17 Gonzaga
Bulldogs are two victories away from going unbeaten in the West
Coast Conference men's regular-season basketball race for the third
time in six seasons.
The No. 17 Zags (21-5, 12-0) play at Santa Clara (14-4, 5-7) at
8 tonight in a game in which they're 10 1/2-point favorites to beat
a team they beat 95-53 on Jan. 15 in Spokane.
Gonzaga winds up its WCC schedule at 4:30 p.m. Saturday at San
Diego.
The WCC tournament will be played March 6-9 at Las Vegas, Nev.
Cougars take on Arizona schools this week in Pullman
PULLMAN, Wash. (AP) - Coming off an 82-81 victory over UCLA as a
14-point underdog in Los Angeles last Saturday, Washington State
will play the final homestand of the season this week, facing
Arizona at 6 tonight and No. 14 Arizona State Saturday.
The Cougars (14-13, 6-9) are 2 1/2-point favorites against the
Wildcats (14-13, 67-9).
They lost to Arizona 66-56 at Arizona on Jan. 31.
In the UCLA game, Washington State senior guard Taylor Rochestie
scored a career-high 33 points and was chosen as the Pac-10 player
of the week for the first time. In addition to Rochestie,
Washington State's seniors include Aron Baynes, Daven Harmeling and
Caleb Forest.
(Copyright 2009 by The Associated Press. All Rights Reserved.)