Just Add Monsters, KHQ, SWX and Hooptown USA have teamed up to bring you  a multi-platform virtual basketball tournament. The game is NBA 2k20 1-v-1! And whether you're playing on PC, Xbox or Playstation, we've got you covered.
Sign up to get breaking news, weather forecasts, and more in your email inbox.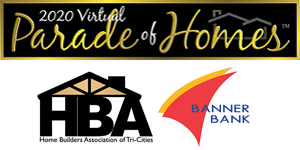 2020 HBA of Tri-Cities Parade of Homes
This year's Parade presents eight new homes featuring the latest in construction, architectural trends, design and decor located throughout the Tri-Cities area. Each home's page includes a 3-D tour and photo gallery to allow you to enjoy the Parade from the comfort of your own home.
WENATCHEE, WA - Kittitas Secondary School student Kirstin Johnson was the Grand Prize winner in the 25th Annual Washington Apple Education Foundation (WAEF) Year of the Apple Art Contest sponsored by Corteva Agriscience. 
KENNEWICK, WA - Following the success of the on-line auction and live event sale earlier this summer, Sunrise Rotary will be hosting a second Treasure Market Saturday October 3rd.
Get up-to-the-minute news sent straight to your device.
Topics
Breaking News
Weather Alert
TriCities Top Stories
Yakima Top Stories