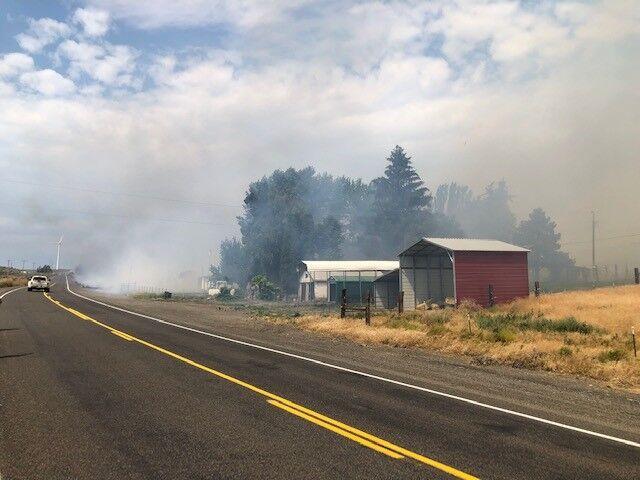 YAKIMA COUNTY, Wash.-
The Cow Canyon Fire has transitioned from a Type 3 to a Type 2 team fire.
This means fire crews can seek help from a larger area of the pacific northwest, rather than just Washington state.
As a Type 2 team fire incident command has also combined Public Information Officers (PIO) for the Vantage and Cow Canyon Fires. The PIO is now based at the Ellensburg fairgrounds.
As of 8:30 a.m. the fire is 10% contained and some level 3 evacuations are still in place.
LEVEL 3 EVACUATIONS:
Ellensburg: Overlook Rd, Coyote Run, Long Tom Canyon Rd, Durr Rd, Wenas Rd, Umptanum Rd, and all residences south and west of Umptanum Rd and the Shushuskin Rd intersection.
Yakima: evacuations still in place for a mile and a half radius from Audubon and Maloy roads.
Incident Command Team at Ellensburg Fairgrounds: 509-557-0063
For updates throughout the day please visit https://inciweb.nwcg.gov/incident/8305/