TRI-CITIES, WA - The Tri-Cities Cancer Center has a fun way to help you fight cancer and meet your nutrition goals. The Center's virtual cooking classes are back, and this time it's all about meal prep.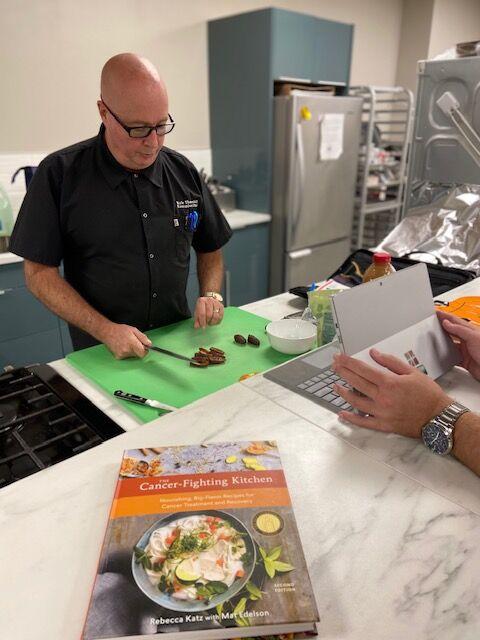 Chef Kyle Thornhill of Tsunami Catering will lead participants through a 4-week online series, helping the community prepare nourishing meals from the comfort of their home. Each class will feature a uniquely delicious meal.
In addition, a Lourdes Health Dietician or the Tri-Cities Cancer Center Naturopathic Physician, Dr. Lindsey Josephson, will educate participants about the cancer fighting properties of the main ingredients.
Classes will take place via Zoom from 5:30 - 7 p.m. on the following Wednesdays: February 3rd, February 17th, March 3rd and March 17th.
The cost is $200 for the 4-part series, or $60 for individual sessions. The price includes the One Bite at a Time Cookbook, an apron, insulated freezer bag and the main ingredients for each meal.

Participants will make the following dishes:
February 3rd - Roasted Chicken with a Seasonal Couscous
February 17th - Turkey Patties with a Spinach Orzo with Pine Nuts and Feta
March 3rd - Lemony Chicken with Capers and Kalamata Olives with Mashed Cinnamon Butternut Squash
March 17th - Grilled Portabella with Mediterranean Lentil Salad
Registration is required. To sign up, call 509-737-3440 or visit tccancer.org/cuisine.