TRI-CITIES, WA - Registration is now open for Miss Juneteenth 2020, a local scholarship program that motivates African-American girls toward future success.
In the video above, Ja'Lani Green, Miss Juneteenth 2019, and Elouise Sparks, Program Director, share how participating in the pageant promotes achievement in the following areas: service, skills, scholarship, and success.
In order to compete, Sparks says all contestants are required to volunteer in the community. The girls must get involved on a regular basis, both before and after the crown.
From the time they register to the pageant in June, Sparks has the chance to watch many of the girls gain confidence, communication skills, and a stronger sense of self. Green, in particular, says she "used to be shy." After nearly 8 months as Miss Juneteenth, however, she says she now feels more comfortable and confident in nearly every situation.
The program offers more to participants than what the audience sees on stage. Leading up to the pageant, contestants work hard to earn money toward higher education. All participants are eligible for college scholarships, which are awarded the night of the competition.
Overall, Sparks enjoys watching former contestants as they move on from the program and achieve their future goals.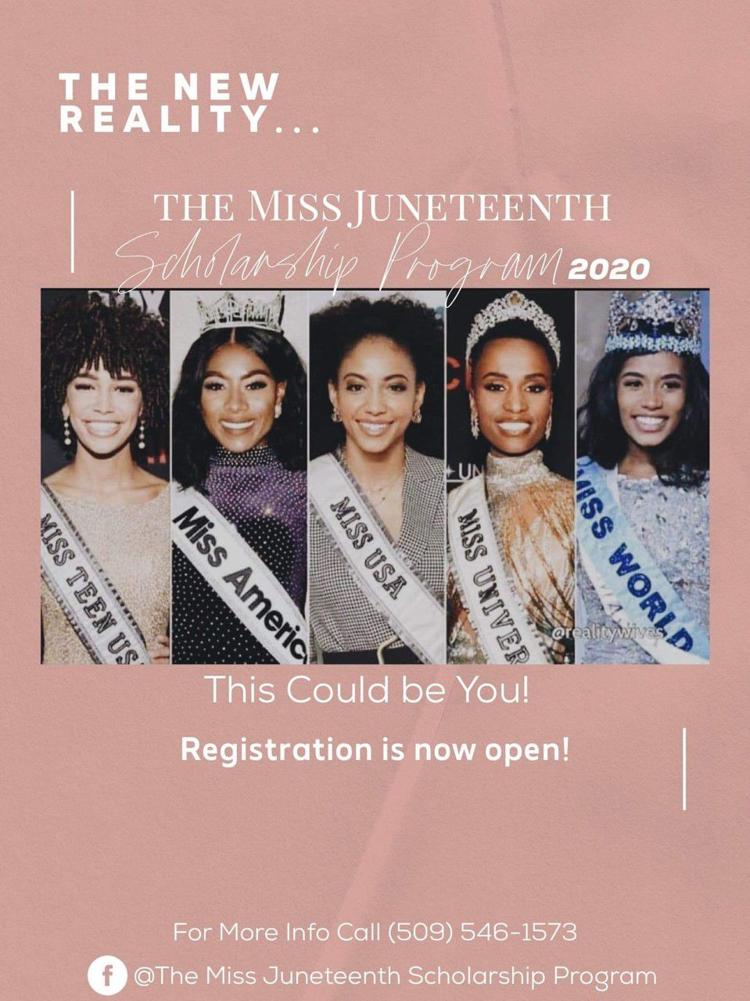 To register, participants must be an African-American female in grades 10-12 and a resident of the Tri-Cities or surrounding areas (i.e. Benton City, Finley, or West Richland). They must also maintain a 2.5 GPA throughout the school year.
Registration is open until Feb. 16, 2020. Miss Juneteenth 2020 will be held at 6:00 p.m. on June 13 at the Chiawana High School Auditorium.
For more information, call 509-546-1573 or visit the Miss Juneteenth Scholarship Program Facebook page.