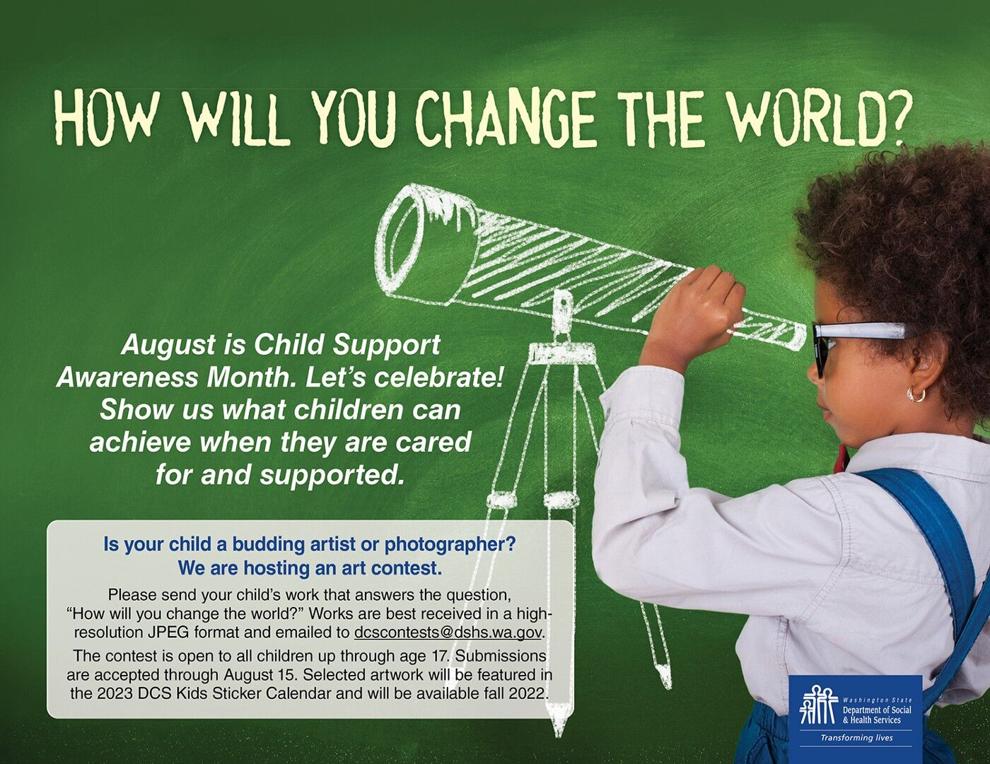 OLYMPIA, Wash.-
Governor Jay Inslee has proclaimed August as Child Support Awareness Month.
Child support provides the necessary means that many Washington state families rely on in order to help children realize their dreams and become future leaders.
The Department of Social and Health Services' Division of Child Support helps families by referring parents to community resources that address their unique challenges like housing, unemployment, incarceration, military transitions, and substance use.
The Division of Child Support is soliciting entries for its annual art contest.
Children through age 17 are invited to submit artwork and/or photography illustrating an answer to the question, "how will you change the world?"
Submissions will be accepted through August, 15 and should be emailed in JPG format to  dcscontests@dshs.wa.gov.
Selected artwork will be featured in a 2023 calendar.
This is the 27th anniversary of the United States recognizing Child Support Awareness Month.
For more information on the Division of Child Support or their art contest, please visit childsupportonline.wa.gov. or dcscontests@dshs.wa.gov