KENNEWICK, WA - On June 30th, Major League Baseball officially announced that it would not be providing players to Minor League Baseball. As a result, there will not be MiLB in 2020.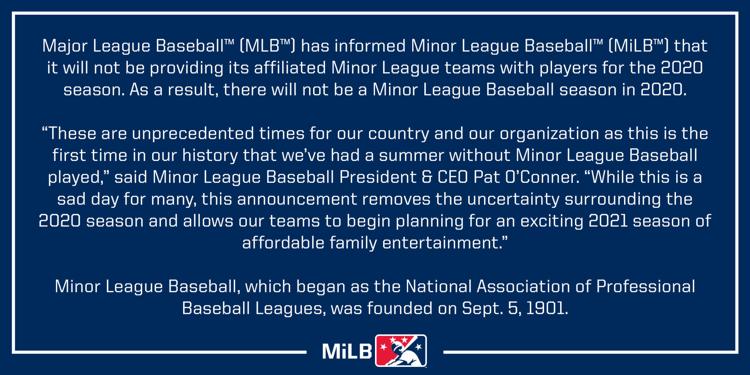 It didn't come as a shock to the Tri-City Dust Devils; they postponed their season indefinitely leading up to the announcement. This summer will look a little different without Dust Devil baseball.
"Opening day was supposed to be June 17th," said Dust Devil VP and General Manager Derrel Ebert, "and we had come out roughly five or so days prior that we had postponed the season. That was because we hadn't heard anything from Major League Baseball. It was in one way good to know an answer, but we're certainly saddened by the result. Our fans are certainly not happy, and there's certainly going to be a void not having the Dust Devils around this summer."
The reigning Northwest League North Division champion Dust Devils will not be taking the field at Gesa Stadium this summer, but despite the uncertainty nationwide, they are confident they'll be playing baseball in 2021 and beyond.
"2021 is going to be happening," said Ebert. We don't know all the details of that yet. We are still confident that that season is going to happen and we are going to plan and be ready to go whenever that start date is and whatever that looks like with fan capacity and all that. Hopefully we're all on the other side of this covid situation and we can enjoy games at Gesa Stadium."