VANTAGE HIGHWAY, Wash.-
UPDATE: 9:55 p.m.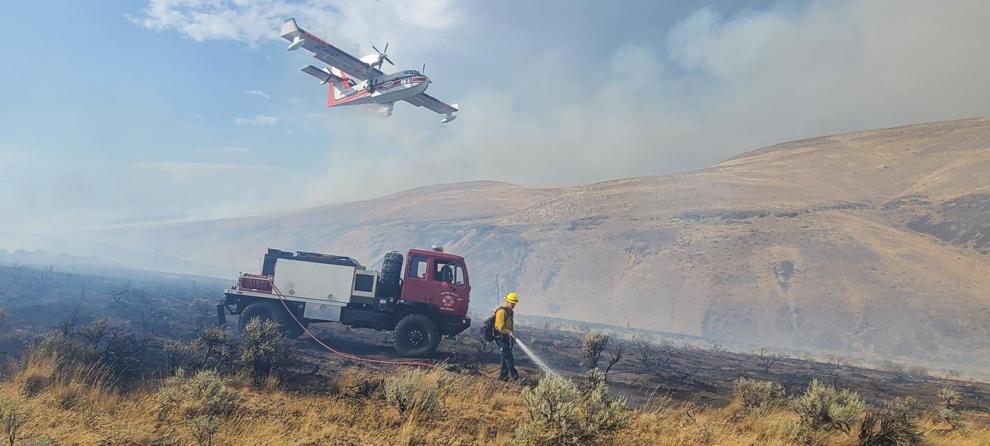 Crews have continued work to keep the Vantage Highway Fire from spreading further north. It is still reported to be 10,500 acres, now at 18% containment. 
The Southeast Washington Interagency Incident Management Team reports two hand crews, 26 engines, two dozers, six water tenders, two scoopers, two LATs and three fire bosses are assigned to the fire. Unfortunately, due to the fire's behavior, this was not enough to keep a cabin and three outbuildings from being lost.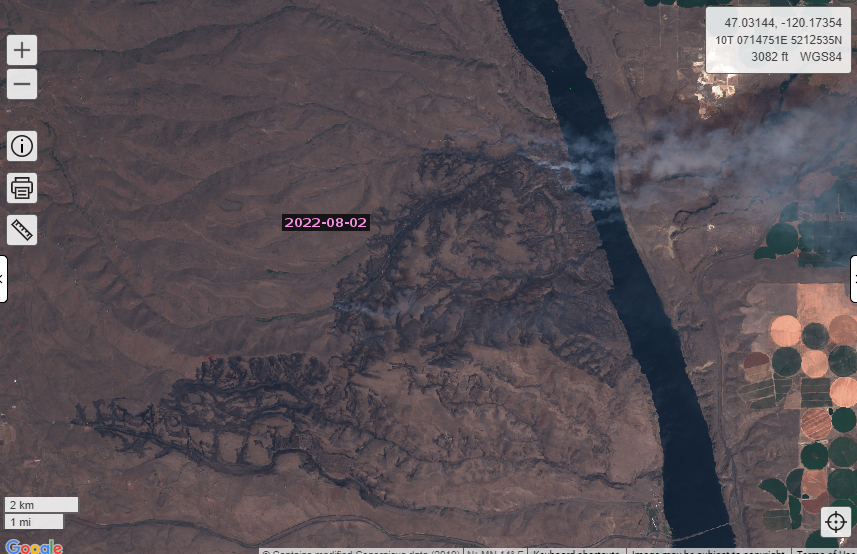 Night shift crews are now on scene, focusing on keeping the Vantage Highway and the town secure from the fire. 
UPDATE: 9:15 p.m. 
All evacuations for the Vantage Highway Fire have been lifted, according to the Kittitas County Sheriff's Office. 
UPDATE: 7:05 p.m. 
Central Washington Fire Information has updated the estimated size of the Vantage Highway Fire to be around 10,500 acres. It also reported the area of the fire is dispersed with "large swathes of green, unburned fuels."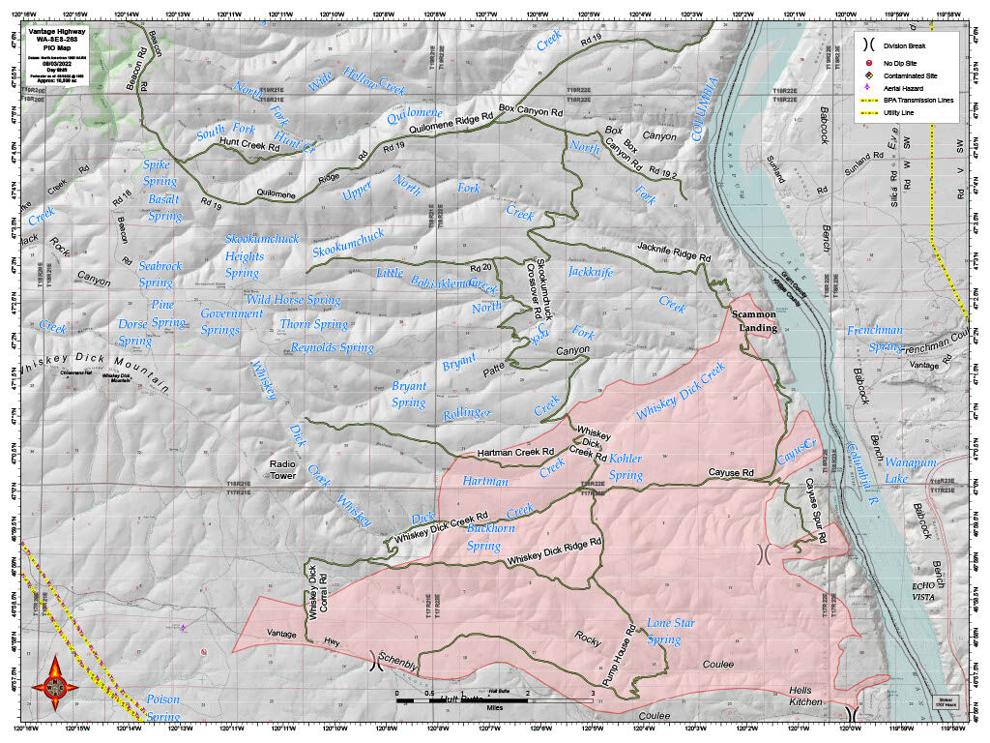 AUGUST 2, 2022 5:02 p.m. 
The Vantage Highway Fire reached 8,000 acres this morning as the strong winds continue to push the fire. 
The fire is now burning in the Whiskey Dick Drainage area and is about 10% contained. According to the Public Information Officer for the Vantage Highway Fire, Grace DeBusschere, the fire continues to move north and away from the city of Vantage.
Vantage is still under level 2 evacuation until further notice and temporarily lost power August 1 into today. The power has since been restored and power crews are repairing power poles damaged by the fire. 
Vantage Highway is still closed from Parke Creek Road to Recreation Drive except for local traffic. 
Fire crews continue to work to control the fire before it gets worse. 
"Right now we want to focus on getting around the fire before it can really pick up a lot more movement so the fire is moving quickly," DeBusschere said. "We have a red flag warnings in effect right now which just means its really dry, the humidity is low, the temperatures are high and the winds are gusty and fire loves to move with the wind."
Several air resources are working to suppress the fire and crews are asking that people not fly their drones in the fire zone.
Southeast WA Type 3 Incident Management Team is working on the fire and working with Washington State Patrol-Fire Marshal's Office on fire response. Other local agencies like Kittitas Valley Fire and Rescue are also helping combat the fire. 
The cause of the fire is still under investigation. 
"We can't stress this enough–please make sure that all campfires are completely extinguished and cold to the touch before leaving a campsite."