SPOKANE, Wash. - It is a history-making drought that keeps getting worse, according to the National Integrated Drought Information System. 
In a seven-day period, the percent of the state in an "exceptional drought" increased 21%. In comparison, the worst wildfire season in Washington state history never reached "exceptional drought" conditions.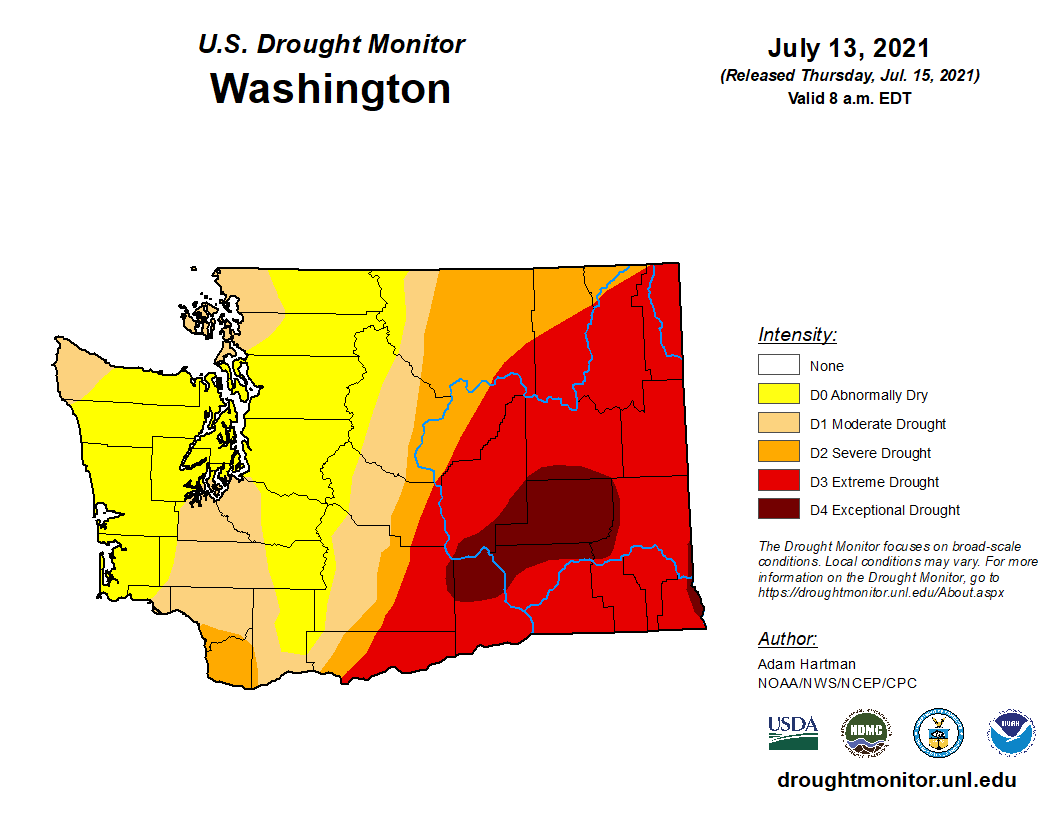 Droughts are measured in five different categories based on possible impacts. 
Abnormally Dry 
Moderate Drought
Severe Drought 
Extreme Drought
Exceptional Drought 
Over 50% of Washington is in the third-worst category, "severe drought," which includes impacts such as crop losses and water shortages. Forty percent of the state is in the second-worst category, "extreme drought," and 28% is in the top tier, "exceptional drought." 
According to the National Integrated Drought Information System, this is the first time Washington has hit "exceptional drought" in the last 21 years. 
On July 14, Gov. Jay Inslee declared a drought emergency.
"Farmers' crops are failing and ranchers are losing livestock because of these dry conditions, extreme heat, and lack of water," Inslee said. "We're experiencing more droughts in our state as the climate warms. These dry conditions, combined with scorching heat, are putting our way of life at risk. We must continue to act on climate change to protect our state."
The emergency declaration allows the Department of Ecology to expedite processing for permits and transfer of water rights.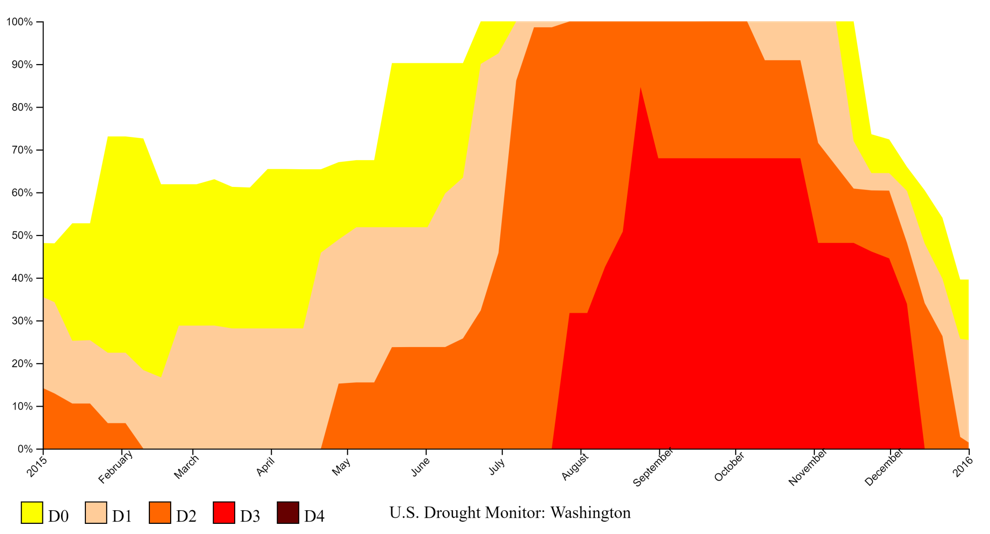 The 2015 fire season burned 1,005,423 acres, the most acres burned in a single year for the state. Data shows the state only reached the second-worst drought category. Roughly 90% of the state was in an "extreme drought" by mid-August.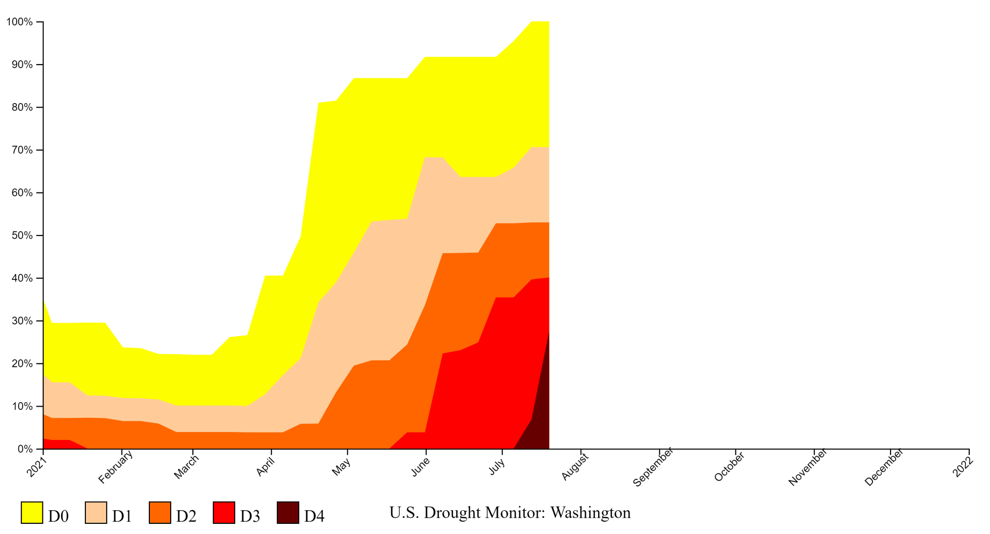 So Far, 115,168 acres have burned in the 2021 fire season, according to the Department of Natural Resources (DNR). 
DNR continues to warn 2021 has the potential to break records and be the worst fire season in state history. 
"This summer is smashing all our records and leaving the state bone dry, leaving eastern Washington to face an ongoing, tremendous risk of wildfire," Commissioner of Public Lands Hilary Franz said.