RICHLAND, WA - Bechtel National, Inc., has awarded contracts valued at nearly $37.8 million to Petersen, Inc., to supply engineered stainless-steel containers and a spare melter for Hanford's Waste Treatment and Immobilization Plant, or Vit Plant. These containers will hold the first-ever vitrified waste from Hanford for safe long-term storage.
"These specially engineered stainless-steel containers and the spare melter are critical to our ability to complete hot commissioning in just a few years," said Valerie McCain, a Bechtel National principal vice president and Vit Plant project director.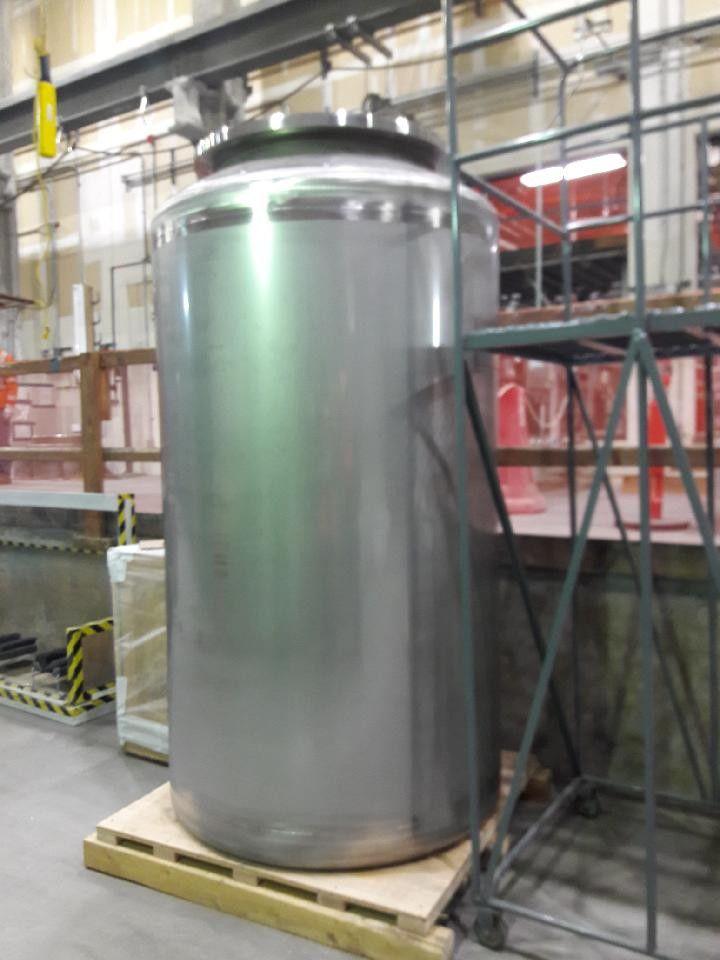 Bechtel National is working in partnership with the Department of Energy to bring its Direct-Feed Low-Activity Waste (DFLAW) program online by the end of 2023. The engineered 7-foot tall, 4-foot wide containers will be filled with molten glass containing simulated and real radioactive waste during the Vit Plant's commissioning phase, and the spare melter will be on standby for when the current melters reach their end of lifespan.
The Vit Plant's Low-Activity Waste vitrification facility is an integral part of the DFLAW program. The Low-Activity Waste Facility already contains two installed melters that will heat tank waste and glass-forming materials to 2,100 degrees Fahrenheit – a process called vitrification – before the mixture is poured into stainless steel containers for permanent storage. During plant operations the Low-Activity Waste Facility will treat about 1.75 million gallons of tank waste per year.
LAW Facility construction is substantially complete, systems startup testing is well underway and the computerize control room is operational and staffed 24-7 by workers. Construction of the Analytical Laboratory and plant-wide utilities infrastructure are finished, and startup testing is nearing completion.
Bechtel National's commitment to local and small business
In Fiscal Year 2019, Bechtel National awarded $145 million in contracts to small and large businesses including small disadvantaged businesses, women-owned businesses, veteran-owned businesses and others. Nearly $67 million, or 62.5 percent, of the dollars awarded was spent in Washington and Oregon, with about $39 million of that remaining in the Tri-Cities.
URL : http://www.hanfordvitplant.com/newsroom/bechtel-awards-contracts-for-specialized-containers-spare-vitrification-melter/