RICHLAND, WA – Hanford Vit Plant workers, together with Bechtel and AECOM, donated toys and more than $21,000 today to the U.S. Marine Corps Reserve's Toys for Tots campaign. The Vit Plant, formally known as the Waste Treatment and Immobilization Plant, has participated in the campaign for more than 10 years.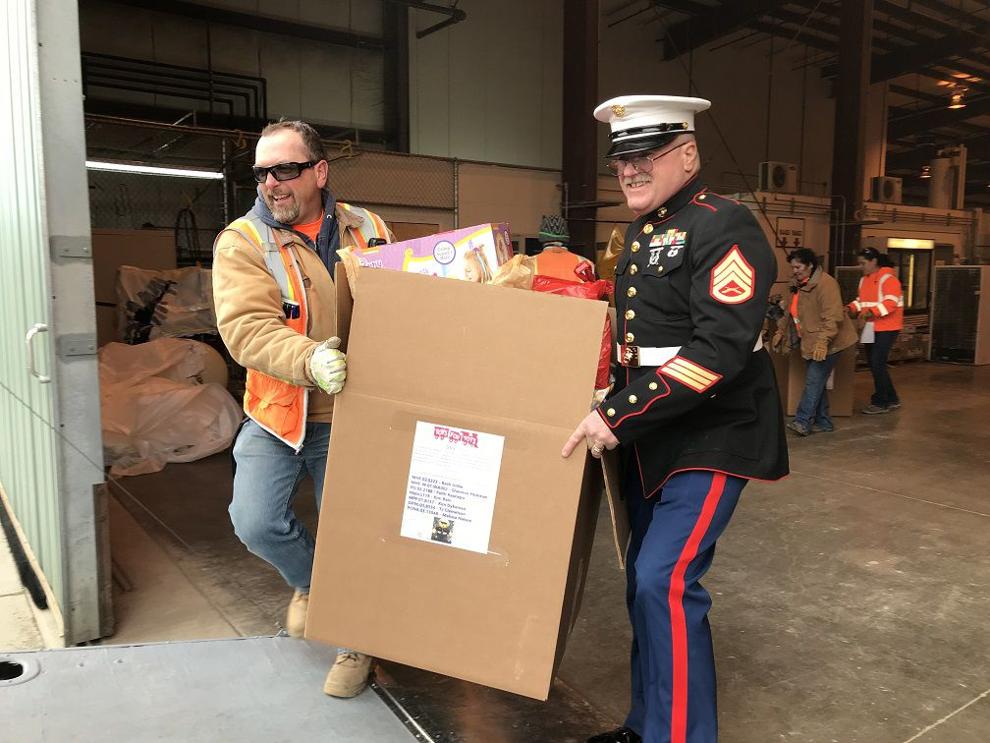 "I have been continuously impressed by the generosity of our employees since I joined the Vit Plant," said Valerie McCain, Bechtel principal vice president and Vit Plant project director. "They truly care about their community and supporting the people in it throughout the year, culminating with the Toys for Tots campaign."
Vit Plant workers and Bechtel also made financial donations to the Local 598 pipefitters' annual Bikes for Tikes campaign while helping build bikes at a November event. This year, the pipefitters are purchasing and assembling 350 bicycles and helmets for Toys for Tots.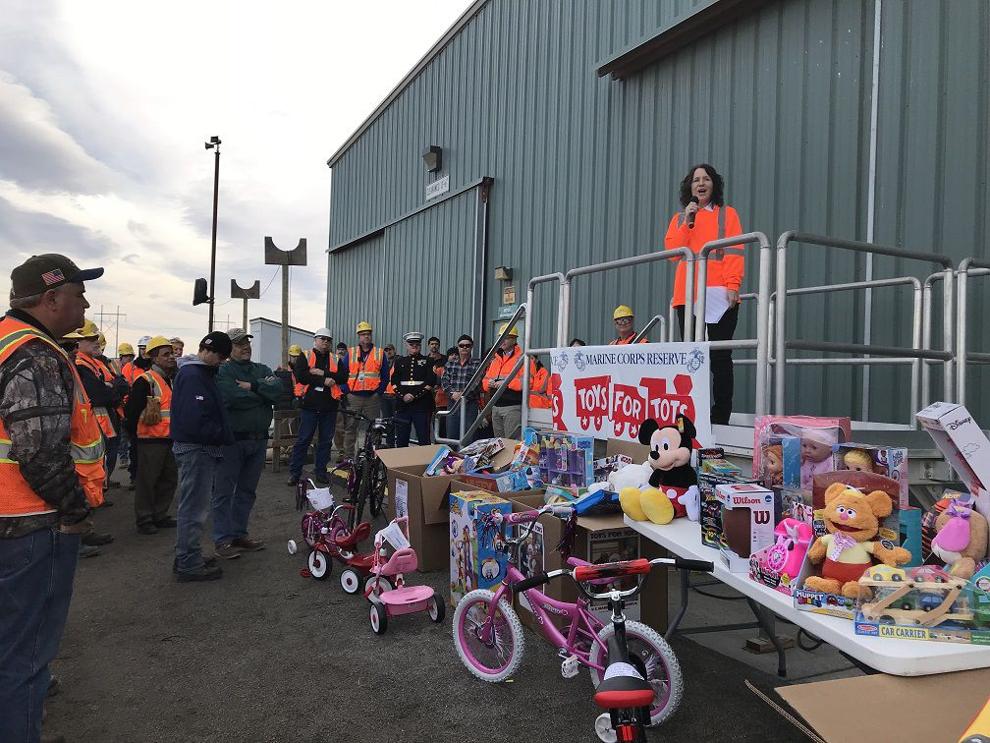 "We are grateful for the continued support of the Vit Plant team," said Glen Carter, assistant local Toys for Tots coordinator. "Every year, they are instrumental to helping us reach our goals and provide area children in need with gifts this holiday season."
Local business Griggs/Ace Hardware also contributed to the Vit Plant's efforts by providing bikes and transportation.