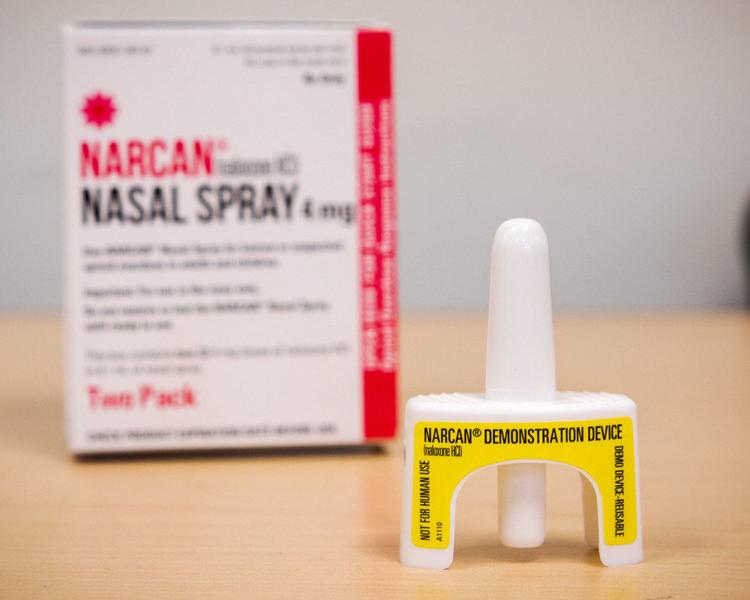 WASHINGTON: You can now purchase opioid overdose reversal medication. It's usually reserved for first responders but a state-wide decision has made it more accessible.
Within just a few minutes of a administering Naloxone, a person who has overdosed can wake-up. The drug is now available to anyone at pharmacies across the state, with the approval of a state-wide standing order.
"The momentum that the state is taking for everyone to get Narcan is a good thing," said Kennewick Fire Captain, Eric Nilson.
Eric Nilson has been administering Narcan, the brand name for Naloxone, for over 30 years. In recent years, an opioid epidemic has people using Fentanyl, Oxycontin, Vicodin. These drugs can kill. 
"Back in the day when it was just heroin on the streets, you gave a quarter of what we give today and it worked," said Nilson.
This is why state officials are making it easier to access this overdose-reversal drug. Signing off on this order is Washington State Health Officer, Dr. Kathy Lofy. Dr. Lofy says on average two people die of an opioid overdose a day.
"The nice thing about this standing order is that it will work at all pharmacies," said Dr. Lofy. "Pharmacist don't have to go find another health care provider whose willing to write a prescription."
Just because the narcan is being administered, doesn't mean you still don't have to call 911.
"We want them to call 9-1-1, even if they are given narcan," said Nilson. "The narcan may not work. or it may be working, but it may not work to the level that is going to return the person to full consciousness and breathing."
If you know someone who is at risk of an overdose, health officials recommend you have the drug on hand. Most health insurance plans cover at least one form of Naloxone, but cost may vary. Dr. Kathy Lofy says if you don't have insurance, than two doses of Naloxone costs $150 dollars.