ELLENSBURG,WA- Three accidental drownings occurred in Kittitas County Thursday afternoon in two different locations one hour a part from each other.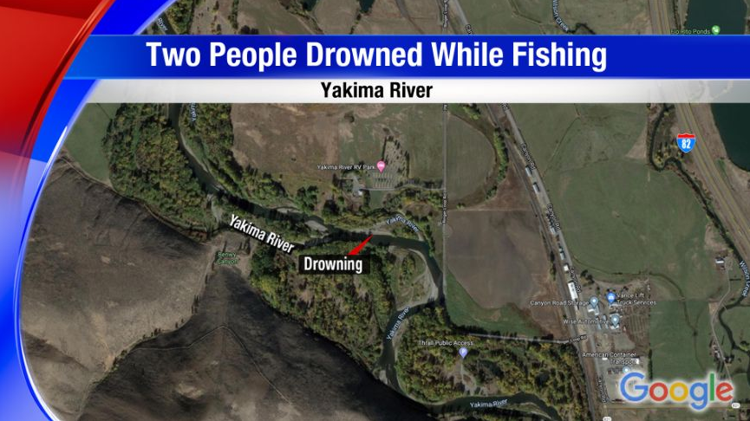 Kittitas County Sheriff's Office said the first incident occurred at 2:30 p.m. off the Ringer Loop Road Boat Launch on the Yakima River just southeast of Ellensburg. Two people- a 56-year-old woman and a 62-year-old man were fishing in a pontoon boat when the boat got stuck and tipped at a log jam where the two could not manage to escape. The two were both from Cle Elum and their identities have not been releases as the families are being reached.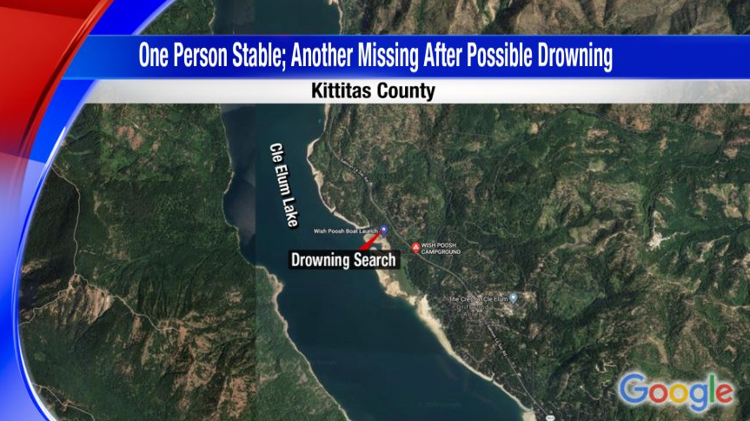 The other incident happened just after 3:30 p.m. when a 14- year-old girl was swimming at the Wishpoosh Boat Launch on Cle Elum Lake ,just to the northwest of Roslyn, when she got caught in the choppy waters and began to drown. She was rescued and transported to A Kittitas Valley hospital. Medics did say she is expected to recover and is in satisfactory condition. Rescue crews were told she was swimming with another 15-year-old boy who never resurfaced the choppy lake waters. 
Kittitas County rescue crews spent all afternoon and evening searching the lake and surrounding shores and did not locate the boy. Deputies do believe he drowned. 
Kittitas County Deputies said the incidents were both accidents unfortunately that happened around the same time.