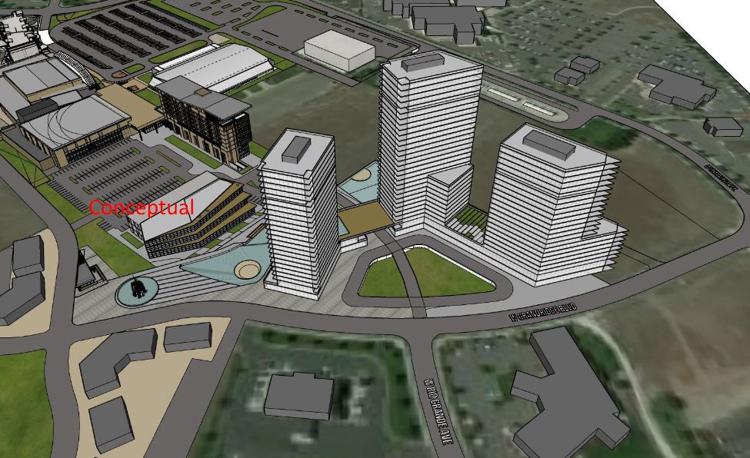 KENNEWICK: The Tri-Cities could see an expansion to the Three Rivers Convention Center. The project was rejected by voters in 2017 who needed to vote for a sales tax increase. A private investor now plans to cover the cost.
Not one, but three of the tallest buildings in our area could be built with this project. On Tuesday, Kennewick's City Council agreed to sell about 3.5 acres of land next to the convention center to a private investor.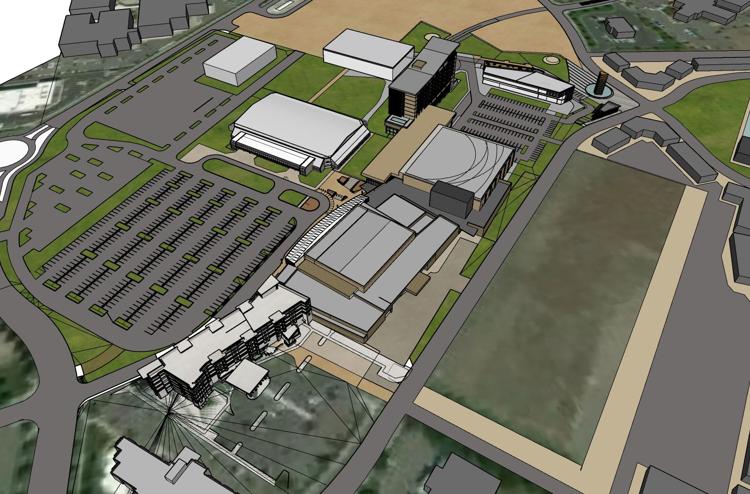 In turn, both the city and this hotel firm 'A-1 Hospitality' would build and additional 65,000 thousand square feet onto the convention center, add another hotel and there will be a retail component. Phase two of this grand project would add three condo towers which would house about 800 condominiums. The first and second floor of the condos would be for retail space and an underground parking lot.  Plus, there will be a theater inside the convention center.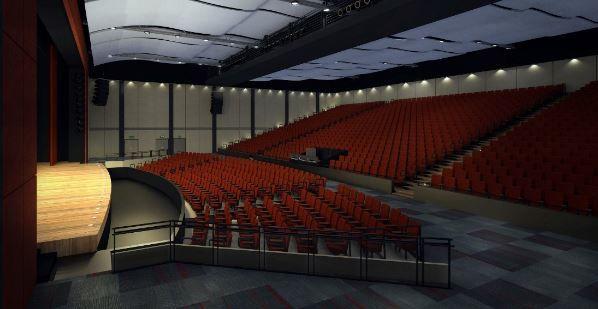 "We'll be able to have some smaller comedy acts to dance troops... you name it," said the Three Rivers Executive Director, Corey Pearson. "We could hold a lot of different things in this theater space that we currently can't do.
Corey Pearson says there's been a need to expand the convention center for a while now.
"Anecdotally, I just got a phone call this week…..'Hey I need a meeting room for 50 people in the next two weeks.'…We don't have anything. We are just that busy. We really are busting at the seems," said Pearson.
There's a lot of money involved to make this project happen. This sale sets the stage for an $85 million dollar investment from the City of Kennewick and A-1 Hospitality. The city is committing $35 million dollars of that investment and A-1 would pay $50 million dollars.
Taxes won't be raised, the current tax rate is expected to pay for this. City Council member Steve Lee was one of the 6 council members to approve this. Lee says this is the Tri-Cities next big opportunity.
"This is a really big opportunity for the Tri-Cities to 'Up' what we are bringing to the table and help retain some of our youth," said Council Member Steve Lee. "We hope to help them stay in our community, build their businesses and make jobs here rather than moving to other places."
The convention center currently generates more than $30 million dollars a year. Phase two is expected to brings in another $21 million dollars a year.
There's still a 24 month due diligence process that gives both the developer and the city time to back out of the agreement.