A new feature film is coming soon to the Pacific Northwest. Casting directors are looking to audition young adults across Washington and Oregon, no acting experience required.
The Department of Motion Pictures is capturing the story of four teenagers from the PNW who run away from home in search of a better life: one that's full of hope, opportunity and adventure. The film will follow those teens as they road trip through a series of iconic landscapes, encountering a string of unforgettable characters along the way. They initially leave their homes looking for the promise of the American Dream, but the reality that confronts them is far more than they anticipate.
Unlike traditional films out of Hollywood, Cargo & Buhl Casting is looking to hire non-actors to give the film a sense of authenticity and rawness.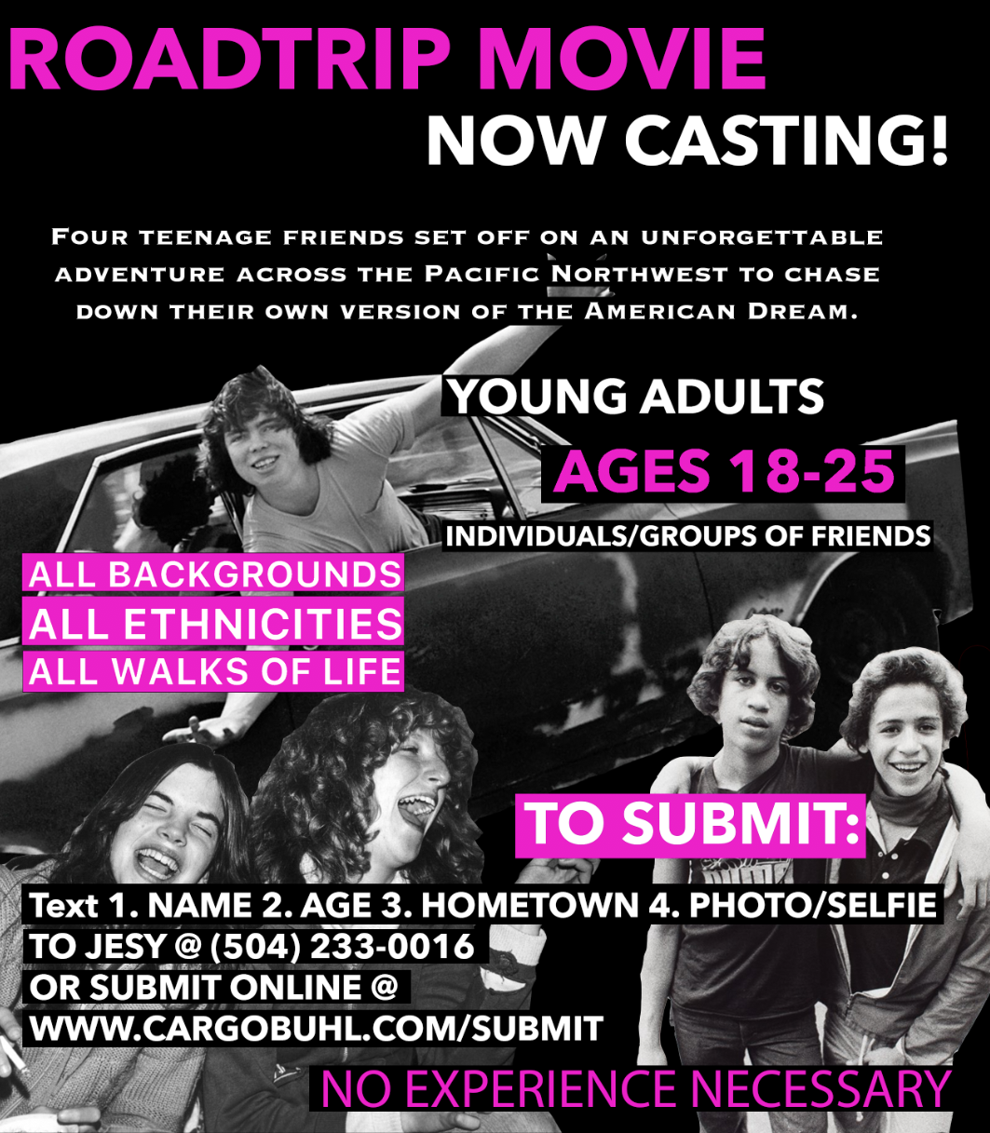 They are casting young adults age 18-25 who identify as daredevils, outcasts, runaways, and/or misfits with strong personalities. Other descriptors include: tough exterior, fiercely loyal, and protective of loved ones.
Auditions are open to all ethnicities, genders, and sexualities.
Those interested can submit their photo and contact information in 1 of 3 ways:
SUBMIT ONLINE: www.cargobuhl.com/oregon
SUBMIT VIA TEXT: (504) 233-0016
SUBMIT VIA EMAIL: cargobuhlcasting@gmail.com
Casting directors will then reach out to applicants to schedule in-person auditions across Washington and Oregon.
Auditions will take place in April and May 2021, with filming set to last 8 weeks over June/July 2021 in Central Oregon. All roles will be paid and travel costs will be covered by production.
For more information on the film, call 504-233-0016 or email cargobuhlcasting@gmail.com.