TRI-CITIES, WA - A new kind of women's empowerment event is coming to the Tri-Cities. The Owning Your Power: Women's Self-Love Retreat will feature a variety of workshops and experiences to help local women launch their personal wellness journey.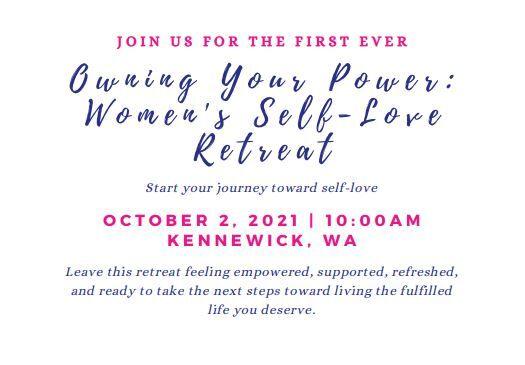 Event Host and Photographer, Jamie Kincaid with JK Photos, decided to host the first-ever event to help women step into their power and connect with others on their journey to self-love. The retreat will combine a variety of workshops and classes led by local motivators and wellness professionals, plus a self-love inspired photoshoot for each participant.
Presenters include Reka Robinson, Becky Benson, Chastity Jewel Scott, and Jamie Kincaid. Each will guide participants through empowering workshops and mindfulness practices designed to help women understand their worth.
The Owning Your Power: Women's Self Love Retreat is Saturday, October 2nd from 10am to 6pm. Tickets are on sale for $500/each until September 24th. For more information or to register for the event, visit www.jkphotoswa.com/2021-retreat.
Proof of vaccination is required for all participants.