OUTLOOK, Wash.-
Deputies responded to a house fire call in the 900 block of S. Lester Rd early Wednesday morning, however, while en route the caller reported that shots were now being fired at the residence.
Deputies arrived to find one man dead in the yard and another injured male nearby. First aid was administered to the injured male and he was transported to the hospital.
The suspect(s) tried unsuccessfully to light the house on fire, then began shooting into the house.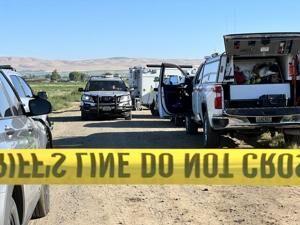 The dead man has been identified as Jose Martiniano Rodriguez of Outlook. The other injured male is his son.
Earlier in the day the son was the victim of a drive-by-shooting.
It is unknown if these two cases are connected. Detectives are trying to identify the person(s) responsible for the two shootings.
Anyone with any information on this homicide is asked to call Detective Jesus Arreguin at (509)574-2565 or contact crimestoppers at www.crimestoppersyakco.org