AUBURN, WA - A felon with a long criminal history is wanted for pointing a gun at a woman in Auburn after saying "This is what happens to white people whenever they come into this side of town."
The incident happened Oct. 23 shortly after 1 a.m. in a restaurant parking lot at 1202 Auburn Way North. A man who was with his fiancée and friends parked his vehicle apparently unaware that he was blocking the drive-thru. An employee asked him to move, and after he did a man who was driving a 2004 Cadillac CTS exited and pointed a gun at him from about 10-15 feet away.
Police said that man was Claude Andrew Henry, 28. He remains at large.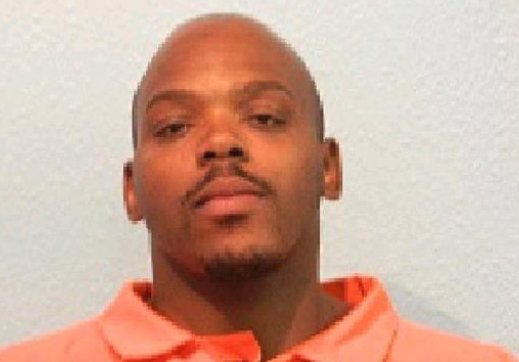 Investigators said the victim and his fiancée and friends had no interaction with Henry or his passenger before having the gun pointed at them. When Henry pointed the gun, he mumbled something that couldn't be understood, according to court documents.
After Henry lowered the gun, the man's fiancée turned to her friends and said, "this is bullshit." 
That caused Henry to turn back around and say, "This is what happens to white people whenever they come into this side of town." 
The fiancée was about 10 feet away as Henry "again raised the gun and pointed it at (her) chest," Auburn Detective Buie Arneson in a probable cause document. "This placed (the woman) in fear that she too was about to be hurt and feared for her life." The woman told Henry to leave and she turned and moved away.
Henry, who is black, was charged on Nov. 26 with two counts of felony harassment for pointing a gun at the victims.
The incident did not meet the filing and disposition standards for malicious harassment -- the state's hate crime statute -- a spokesman for King County Prosecutor Dan Satterberg said. 
"This was a dispute between the victim and defendant about where the victim had parked his car," Satterberg's spokesman, Dan Katzer, said. "The victim's car was apparently partially blocking a driveway area. The evidence we have suggests that the defendant did not draw (what appeared to be) a gun and threaten the victim because of his race." 
The threat to the man's fiancée was charged as one of the felony harassmen counts.
Evidence for potential hate crimes is evaluated on a case-by-case basis. In some cases, prosecutors believe they have enough evidence for a malicious harassment conviction. In other cases -- even when police say and victim's believe a crime was motivated by race -- prosecutors can determine a case does not meet filing and disposition standards.
To see those standards, go to page 135 of this document from Satterberg's criminal division.
Police were given Henry's license number and tried to stop the Cadillac the morning of the incident, but investigators said the vehicle fled -- eventually going double the speed limit -- and that the driver resisted police efforts to stop it by breaking hard and accelerating again while driving around an officer's vehicle. The vehicle eventually lost control and struck a fire hydrant and light pole, disabling it. 
Police said Henry continued to flee and avoid capture by Auburn and Kent police. The following day, after investigators sent a bulletin to other agencies asking for help, patrol officers from north Seattle said they recognized the vehicle from frequent contact and that Henry was the driver. The victims also picked out Henry from a photo montage.
During a search of the Cadillac, police said they also found a manipulated "jiggler" key often used by auto thieves. 
In additional to the felony charges in this case, Henry is involved in another felony harassment case filed on Nov. 1. 
In that case, police said Henry threatened to kill a victim in a road rage incident, spit at the victim, and pointed a pistol at him on northbound Interstate 5 just south of State Route 518. A trooper said in that case Henry was driving someone else's silver Chrysler 300.
Henry is 6-foot-2 and 235 pounds with brown eyes and black hair. His criminal history includes convictions for drugs, a firearms violation, robbery, theft, assault, attempted robbery, residential burglary assault and driving with a suspended license.