WALLA WALLA, Wash.-
SEPTEMBER 23, 2022 3:39 p.m. 
Brandon Dennis O'Neel, 37, has been charged with first-degree premeditated attempted murder, assault with a deadly weapon and attempting to elude police vehicle. 
O'Neel has previous domestic violence charges and an assault conviction in Walla Walla County. 
SEPTEMBER 23, 2022 1:12 p.m.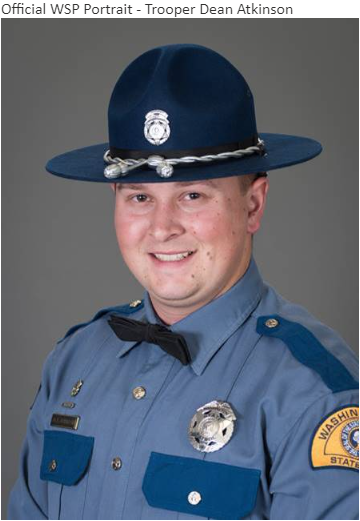 A 37 year old male suspect has been arrested in connection to the Thursday night shooting of Washington State Patrol Trooper Dean Atkinson and is being held on $1 million bail.
According to court documents, the suspect was served an eviction notice at his Walla Walla apartment on Thursday.
Officers arrived to find a note on the door saying there was a bomb in the residence.
Later in the day, officers were told that the suspect had returned to his apartment.
According to the probable cause for arrest document, WSP Trooper Atkinson was driving down Poplar Street when the suspect got out of a car and began shooting.
Trooper Atkinson was shot in the face and the suspect fled the scene.
WSP and Walla Walla Police chased the suspect and according to court documents arrested him on suspicion of eluding, assault, and attempted murder. The arresting officer reported seeing a black pistol in the center console of the suspect's car. 
Trooper Atkinson, 28, drove himself to Providence St. Mary hospital and was later transferred to Harborview Medical Center.
He is currently in stable condition.