UPDATE: MAY 6 AT 9:45 A.M.
Three people were shot at Rigby Middle School Thursday morning, according to EastIdahoNews. Those people included two students and one adult custodian. 
Officials say the injuries don't appear to be life threatening and they do have the suspect, a male student, in custody. 
Idaho Governor Brad Little responded to the shooting, saying: "I'm praying for the lives and safety of those involved in today's tragic events. Thank you to our law enforcement agencies and school leaders for their efforts in responding to the incident. I am staying updated on the situation."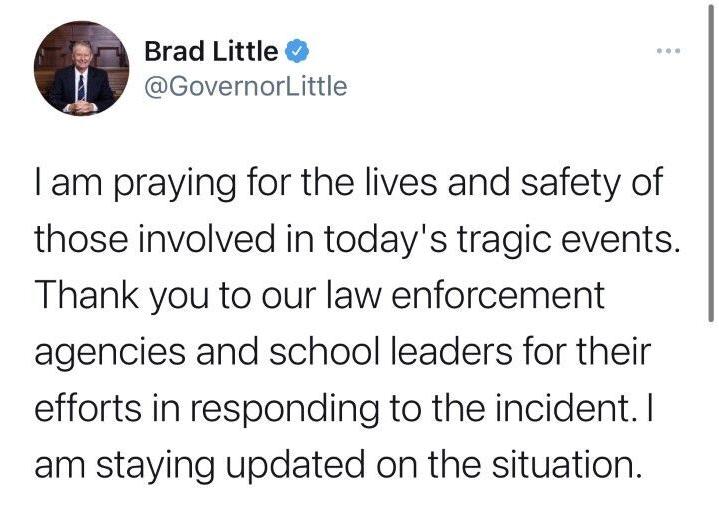 Idaho Congressman Mike Simpson, representing the state's second congressional district, said: "I am monitoring the heartbreaking events in Rigby today and my heart goes out to all of those involved in this tragedy. To the first responders and our heroic teachers and faculty who are keeping our children safe, thank you."
PREVIOUS COVERAGE:
RIGBY, Idaho (AP) — A shooting at an eastern Idaho middle school has injured three people, and a suspect is in custody.
Police and ambulances responded Thursday to Rigby Middle School.
Law enforcement told Idaho Falls television station KIFI-TV that two students and one adult had injuries that were not believed to be life-threatening.
Students were being evacuated to a nearby high school.