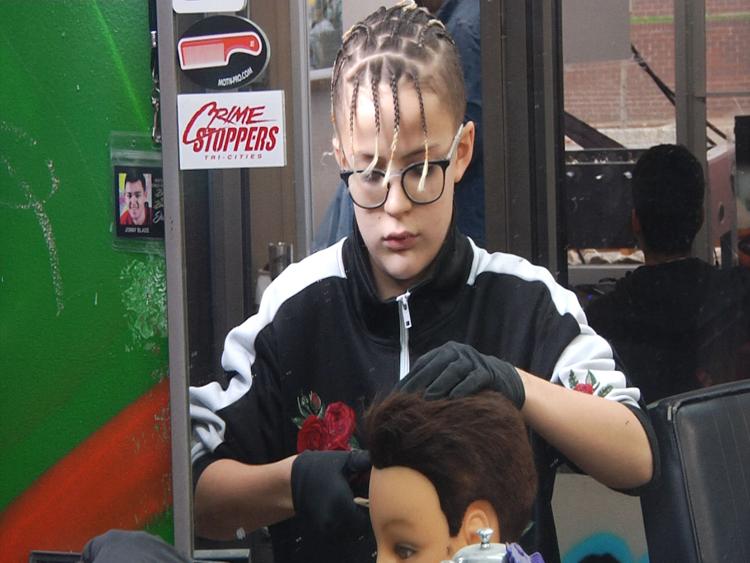 For some finding their passion can be difficult this isn't the case for 12 year old Teagan Fletcher.
Fletcher wants to become a barber and it all started after paying a trip to his newest mentor Johnny Ortiz's barber shop. This trip led to Ortiz taking Fletcher under his wing and teaching him the art of cutting hair as well as gifting him the nickname "Young Fade". 
Since their first meeting Fletcher has come to known Ortiz as more than a barber but also a friend.
"He definitely was 100 percent the reason why I did this he is an inspiration to me." said Fletcher.
Ortiz is hoping to enter Fletcher in several barber competitions later this year. This would make Fletcher one of the youngest competitors in the competitions which has Ortiz believing the sky is the limit for him.
"He is making history with all the moves he is making he is able to start a haircut and finish it by himself at age 12," said Ortiz. "He is very special I am excited for his future and I can't wait to see it and I can't wait to be apart of it."