Camp Prime Time's annual Turkey Trot is going virtual this year.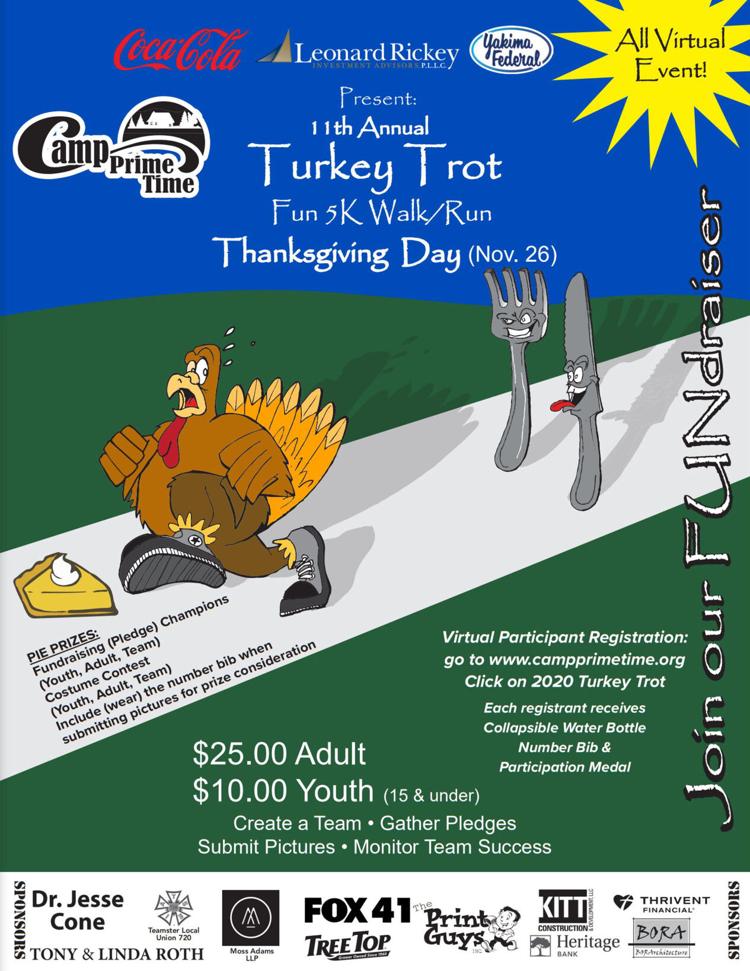 Although covid-19 is preventing an in-person event Thanksgiving morning, Camp Prime Time is encouraging everyone to 'get off the couch' and run/walk for camp. Thanksgiving Day is the preferred date; however, we are honoring participation in the event between Nov. 1 and Dec. 6. Each registrant receives a number bib, collapsible water bottle, and participation medal. Registration fees: $25 for adult and $10 for youth (Age 15 & Under).
Please encourage your family and friends to either participate in the fun run/walk or make a pledge to your effort. Funds raised by runners and walkers will support camp operations. Take pictures of your involvement and send them to camp for Pie Prize consideration.
Information and registrations are available at www.campprimetime.org