BENTON COUNTY, Wash.-
A car versus semi collision on State Route 221, about 4 miles north of Paterson spilled a trailer full of onion across the roadway early Tuesday morning.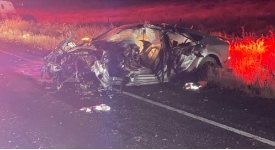 According to the Washington State Patrol (WSP) a passenger car was driving southbound when it crossed the center line and collided with a semi truck travelling north.
The semi truck was hauling a full load of onions and overturned, spilling them and blocking the road.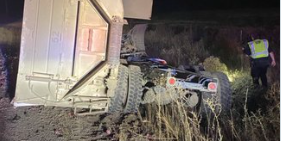 Both drivers were transported to the hospital.
WSP says the road has been cleared and is reopen to traffic.