YAKIMA, WA - A family of five is without a home after a fire destroyed it Wednesday morning.
Around 5:30 a.m., firefighters arrived at the scene of the house fire in the 800 block of South 4th Avenue. Smoke and flames were coming out of the second floor.
Firefighters say two adults and three kids were sleeping inside when they heard their smoke alarms go off. They were all able to get out of the house, but two of the kids suffered smoke inhalation. They were treated and released on the scene.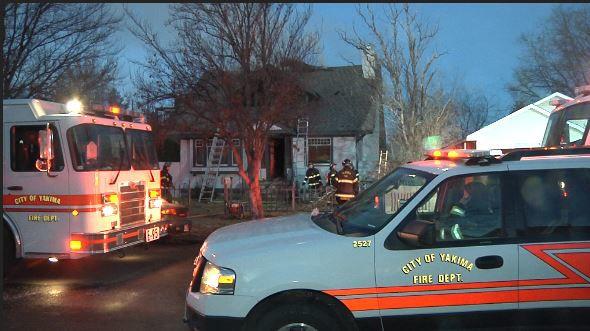 Neighbors told us this is the worst fire they've seen.
" I came out to drink my coffee, and I was like...the whole street was lit up," said Pamela, a neighbor. "I've lived here for thirty years and I've never seen anything this horrible."
The Yakima Fire Department says because of the age and remodels to the home, firefighters struggled to put it out.
The family will not be able to live in the house for a while and they are now being helped by the Red Cross.