INTERSTATE 82 - 
UPDATE: 6:27 p.m. 
Lanes headed west on I-82 are completely clear. 
UPDATE: 5:49 p.m. 
The closure is down to one lane. 
NOVEMBER 29, 2022 3:30 p.m. 
A dump truck rollover on Interstate 82 has closed all lanes headed west around milepost 38, according to the Washington State Department of Transportation.
The truck bed was raised and caught the bottom of the overpass on I-82, according to Washington State Patrol Trooper Seth Berghoff. This caused the truck to flip over in the road.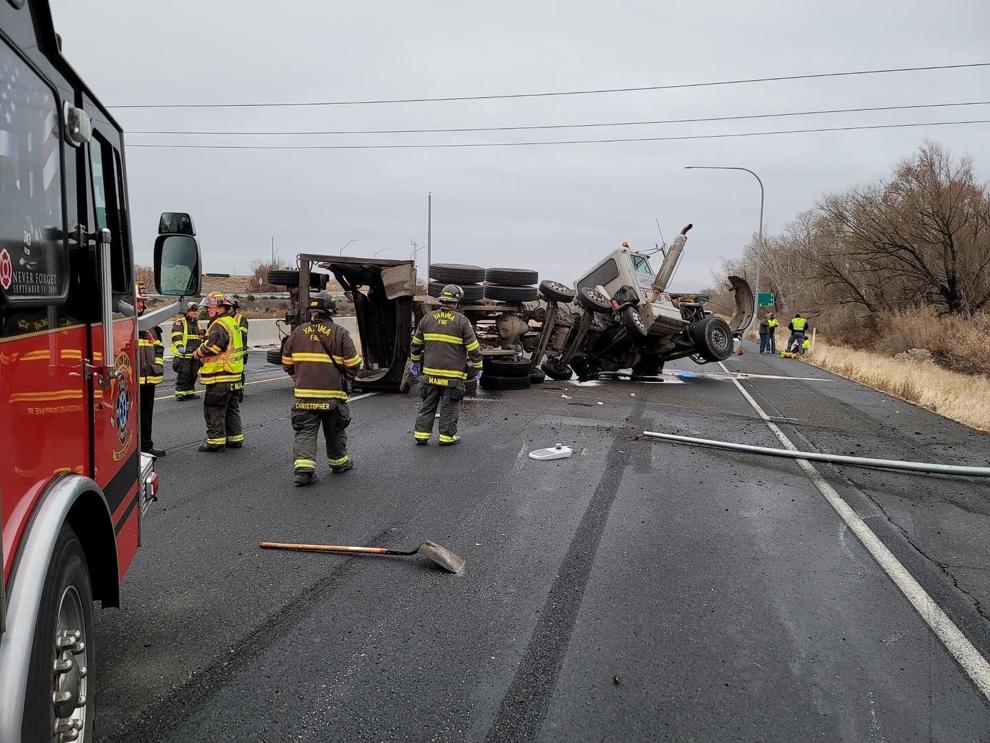 Fire crews are responding to clear the road, according to the Yakima Firefighters IAFF. One patient was treated at the scene for minor injuries. 
This is a developing story, which means information could change. We are working to report timely and accurate information as we get it.
YAKIMA VALLEY, Wash. —
As the price of pet care increases, some seniors omit food or medication for themselves in order to care for their pet, often their only companion, according to Valley Wide Cooperative. That's why the Meals on Wheels for Pets program is in the Yakima Valley through the end of the year. 
Drop off a pet food donation at any Valley Wide retail location in Yakima Valley.