PENDLETON, OR - I-84 remains closed in eastern Oregon. The EASTBOUND freeway is closed near Pendleton at Exit 216. The WESTBOUND closure has moved from Baker City to Ontario at Exit 374 due to limited parking in Baker City.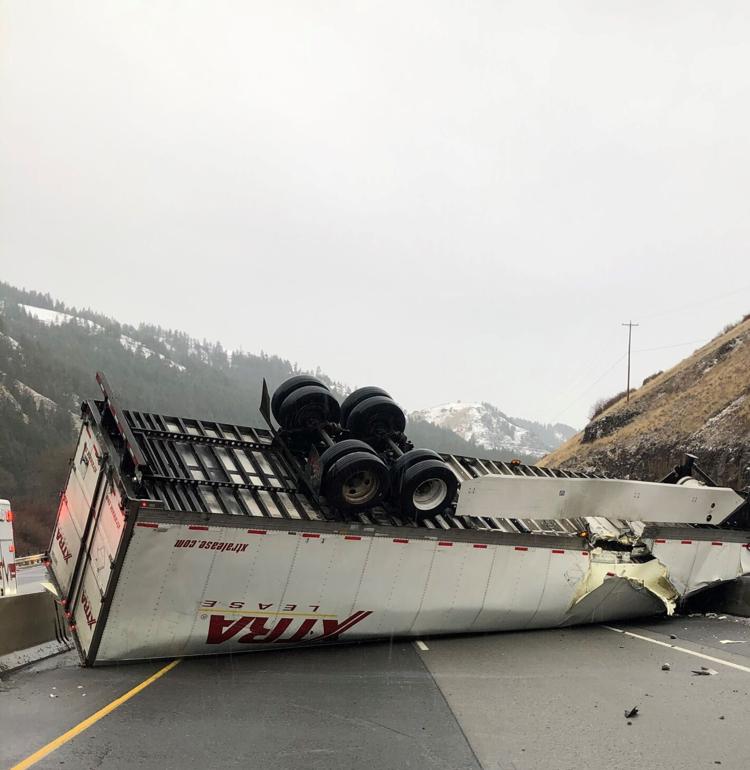 The freeway closures are due to two separate truck crashes near mileposts 270 and 258 that are blocking the westbound lanes. Because the westbound blockage is preventing ODOT winter maintenance crews from returning after treating snow and ice on the eastbound freeway, both freeways are closed at this time.
Emergency responders are on scene and crews are working to get the freeways open as soon as possible, however, the closures are expected to continue for several more hours. Local residents trying to get to Huntington or Baker City from Ontario may be able to access the WESTBOUND freeway by showing ID at Exit 371.
If this local traffic only option is available information will be posted on TripCheck. Check the TripCheck closure alert for a link to "additional information". Winter weather and icy conditions can be expected throughout eastern Oregon.
OR 204 and OR 245 are also closed to through traffic and are not viable detours for freeway traffic. Check TripCheck.com or call 511 /800-977-6368 for update conditions. Outside Oregon call 503-588-2941.