TRI-CITIES, WA - On President Biden's first day in office, he unveiled an immigration reform plan which includes the safety of DACA and a pathway to citizenship for 11 million undocumented migrants contributing to the United States. Elizabeth Perez Gonzalez, a Tri-Cities student, is one of the over 600,000 DACA recipients in the nation.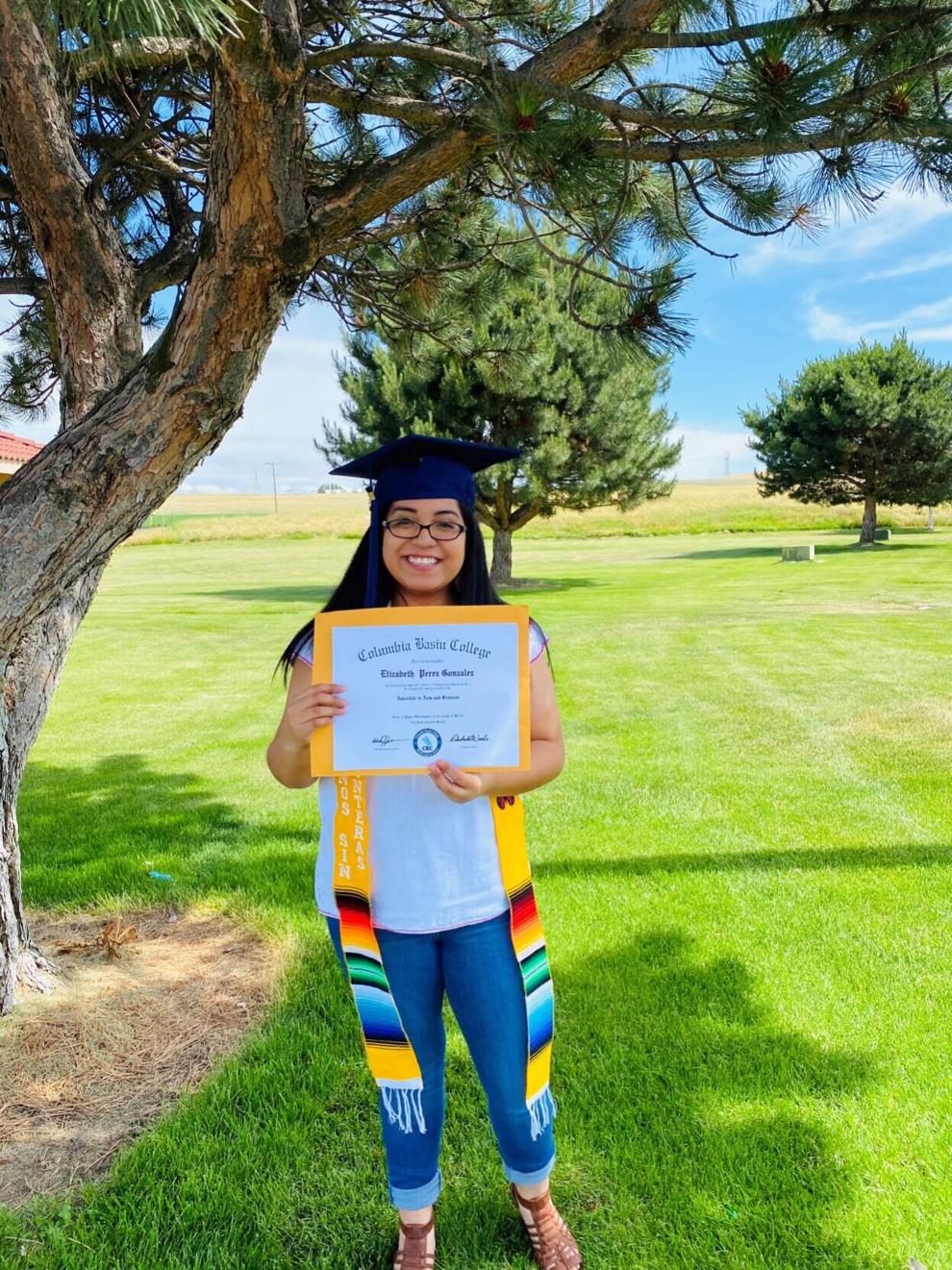 "I have to reapply every year. Instead of spending $495 on school books I have to choose if I should spend it on book or use that to pay Homeland Security to renew my DACA status." says Perez Gonzalez who has been a DACA student since 2015.
"DACA allows those who have been continually residing in the United States since before June 15, 2007 who have migrated here before the age of 16. They also must not have outstanding criminal offenses amongst other eligibility requirements." says immigration attorney George Moreno.
George Moreno, an immigration attorney based out of Richland, counsels undocumented immigrants and DACA recipients. 
"Under the Trump administration, DACA was threatened to be removed in 2017," says Moreno, "The Supreme Court decided to keep DACA and found former Present Trump's claims faulty."
Even so, it was a great source of anxiety for Perez Gonzalez. 
"You didn't now if you were going to have one year with DACA. Two years with DACA. Three years with DACA. I started to make my plans if suddenly I didn't have DACA or a social security number. What am I gunna do am I gunna go work in the fields with my parents or am I gunna go back to Mexico?" said Perez Gonzalez. 
But Perez Gonzalez has not been in Mexico since she was 2.
"These individuals didn't try to break the law originally. You know they were kids. They have developed their lives to the point that they're part of the U.S." says Moreno. 
Now, under the Biden administration, he has ordered that DACA is here to stay and that the over one million who are eligible can apply for new open DACA applications. On his first day in office, he proposed a pathway to citizenship for 11 million undocumented migrants. As of right now, pathways to citizenship are extremely hard and small.
"I would have to put in my application. Wait the 15-20 years and the only way that I can probably get citizenship is through marriage," said Perez Gonzalez.
Perez Gonzalez hopes to find a different way to get her citizenship, so that she may begin her dreams to work in the federal education sector. She loves education and giving back to the community.
"I really love education policy and learning about it and how to help our refugee and our undocumented students so that's something that I would like to continue in the future. But again, if it's federal, I won't get paid." she says.
Elizabeth Perez Gonzales is also a public relations officer for the Dreamers Club at WSU-Tri-Cities and has been an avid worker in organizations seeking to help empower undocumented immigrants in the community. 
"I want to encourage everyone to unite around undocumented immigrants because we all need to help each other. I encourage you all to call your local representatives to help hold President Biden accountable on the promises he made for immigration reform." encouraged Perez Gonzalez. 
If you need help applying for DACA, go to Northwest Immigrant Rights Project where you can find links, resources, and free clinics to help you.
If you want more resources on the new immigration reform as well as information on how to call and email your local representatives, go to United We Dream.
You can also visit the Washington Immigrant Solitary Network to call hotlines where they can let you know if ICE is in your area.