TRI-CITIES, Wash. —
The Mid-Columbia Symphony mourned the loss of musician Clayton Wick at its concert on May 13 after he was discovered dead in his home early this month. 
Wick had played with the Mid-Columbia Symphony since 1974. He also played for the Walla Walla Symphony, the Washington-Idaho Symphony, the Leavenworth Summer Musical Theatre, the Mid-Columbia Musical Theatre and the Oregon East Symphony. The Mid-Columbia Symphony refers to him as one of their "most venerable and influential musicians." 
Before his extensive musical career, Wick wore many other hats. He graduated from the University of Minnesota at Duluth in 1968, where he studied chemistry. He served in the U.S. Navy and started work at Hanford in 1974.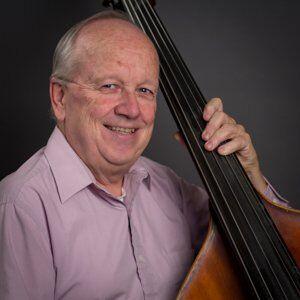 Another one of Wick's hats was that of a teacher. Teaching combined his technical skills with his musical skills. Some of his students went on to play in orchestras, including the Mid-Columbia Symphony. 
"Although Clay was demanding of himself, he was understanding with students, thoughtful and funny with an easy smile and relaxing laugh," said the Mid-Columbia Symphony's Facebook post. "Constructive and unpretentious, he served a church worship group, small ensemble, or large symphony orchestra equally well, everywhere appreciated his musicianship and friendship alike. Our own musicians remember his professionalism and steadfast commitment to the orchestras he graced, and they will miss his humor and friendship." 
The performance featured the symphony playing side-by-side with members of the youth orchestra. 
"There is so much we can say about Clay, but so much of what we feel is beyond words," said the post. "As Victor Hugo said, 'Music expresses that which cannot be said and on which it is impossible to be silent.' Clay's legacy is all the music played by all the musicians he helped and all that it expresses for us, including at our concert tonight."