WENATCHEE, Wash. - A charred landscape surrounded Washington State Commissioner of Public Lands Hilary Franz on Tuesday as she visited the scene of the Red Apple Fire. 
Washington is seeing a historic number of fires and acres burned this season. 
So far, Washington reported over 900 fires statewide with an estimate of 140,000 acres burned, which is the same amount of acres that burned in 2019, according to Franz.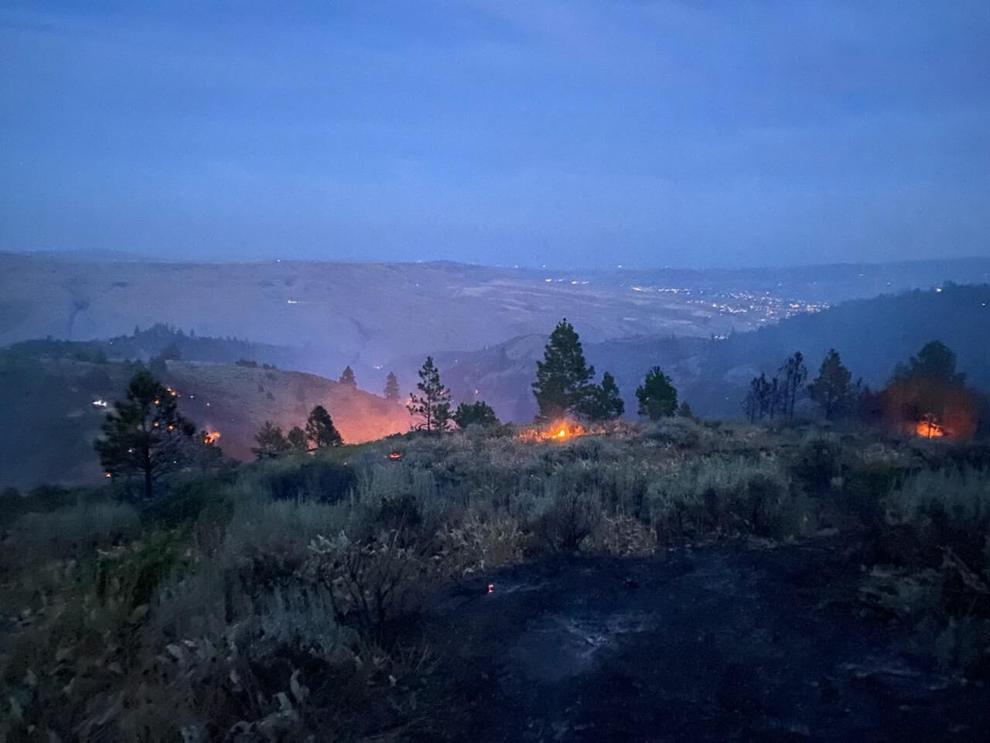 At this time last year, during the historic 2020 fire season, six fires had already scorched 19,239 acres. This year, fire crews are seeing a roughly 84% increase.
"I am very concerned about the months ahead," Franz said. "With limited resources at the national levels and limited resources at the state and local level, our men and women are getting tired and they are going to be even more tired. And the risk is only going to get more significant as we head into more hot dry days."
Hilary Franz said three firefighters have been injured with one of them suffering severe injuries. 
"I'm asking everyone to keep our neighbors, our families, our firefighters safe," Franz said. "Please abide by the burn bans. Please do not create a spark in a landscape that can threaten entire communities. Please prevent the tragedy we saw in Malden last year, the tragedy of the Cold Springs Fire where we lost a little boy's life."
In efforts to combat new fires sparking, Franz announced the closure of all DNR managed recreation areas east of the Cascades. The Department of Fish and Wildlife followed suit by closing their recreation areas for overnight use. 
The Red Apple Fire is now 90% contained and evacuations have been lifted.