PASCO, WA - Pasco Police are looking for a woman who they say stole the wallet from a "sweet little old lady" in Albertsons (View slideshow above).
Police were called to Albertsons on 20th and Court on Tuesday afternoon when an elderly woman discovered her purse was missing from her shopping cart. A review of the store security video revealed the suspect and her actions.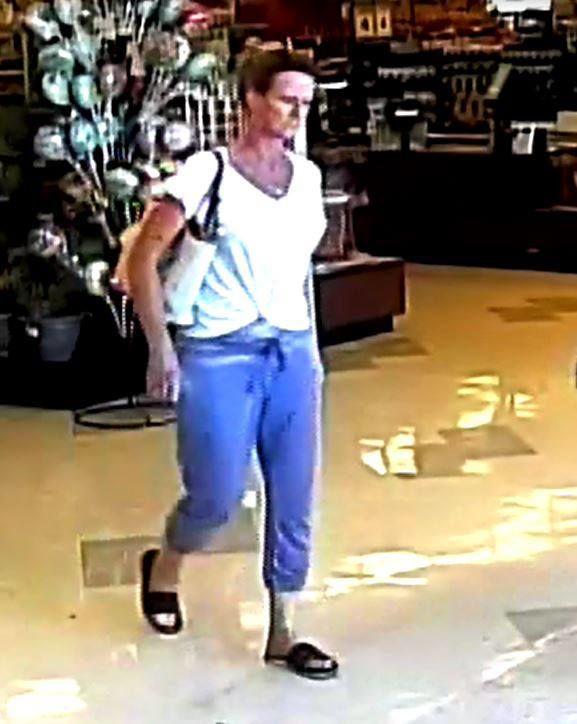 On video, another woman passed the elderly woman's shopping cart while she was turned away and nonchalantly grabbed the elderly woman's purse out of her cart. The thief went down another aisle and appeared to pull the wallet out of the victim's purse, slide the victim's wallet into her own purse, and then ditch the rest of the victim's purse in a store display (where it was found later, without the wallet). This happened at 2:07 p.m. By 2:08 p.m., the suspect is seen leaving the store without buying anything.
Officer Tom Ninemire would like to identify and speak with the suspect about the incident. Anyone with information about the suspect's identity or location, or other info about this case, is urged to call Dispatch at (509)628-0333 or email Officer Ninemire at ninemiret@pasco-wa.gov about case PP19-18061 Theft.