PASCO, WA - A Pasco police officer is in the ICU after surgery to treat a ruptured brain aneurysm.
Officer Jeff Cobb has been with the Pasco Police Department for nearly nine years. Jeff is a traffic officer and known for spearheading the Pink Patch Project at PPD. 
Jeff's father, Mike Cobb, another familiar face in local law enforcement as former Richland Police captain said his son is now recovering in a Spokane hospital. He said doctors are optimistic he will recover, but a long road to recovery. 
"His progress is very good, but they emphasize that he is still very critical," Cobb said. 
Cobb said Saturday night he and his wife came home to find Jeff confused and in pain.
"He was complaining of a headache and appeared disoriented it just degraded over the next several hours," Cobb said. 
They took him to the emergency room at Kadlec and a CT scan revealed Jeff had an aneurysm that ruptured. He had to be life-flighted to a hospital in Spokane.
"I did not expect anything like this. There are no underlying medical conditions, he's healthy in good shape and his age is good," Cobb said.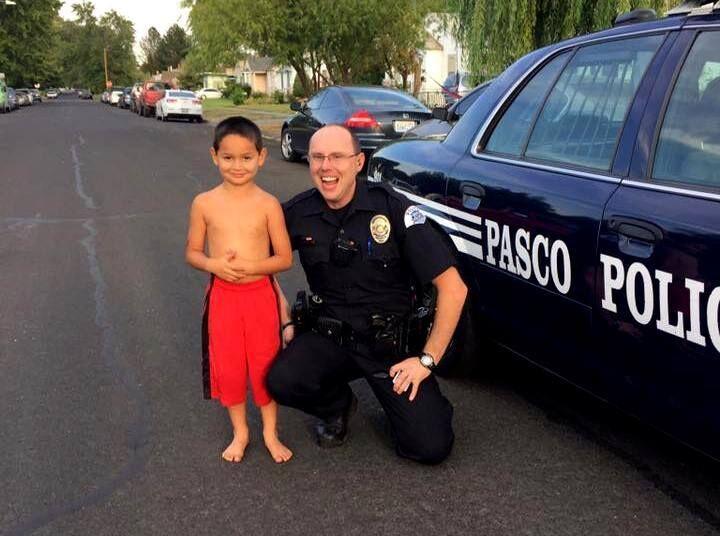 Jeff is expected to be in the ICU for several weeks and in the hospital for up to 6 weeks. As of Tuesday, the family said he has been responding to questions from the medical team.
According to the Mayo Clinic, a brain aneurism is very rare and there are fewer than 200,000 cases a year. But Jeff is a fighter.
"I think Jeff is kind of defying everyone's expectations and the medical team is kind of surprised how well he is recovering. and I honestly believe it is because of the prayers and the support he's getting from our community here in the Tri-Cities," Cobb said. 
From fellow officers to the medical staff, and the community, the Cobb family is thankful for everyone's support.
The Fraternal Order of Police, the police department, Chief Roske, and his entire team have... I don't have the vocabulary to express how great they have been and our entire Tri-Cities community," Cobb said. 
A GoFundMe has been set up to help the Cobb family with medical expenses. 
"Just the continued positive thoughts and prayers I think are the best we can ask for right now. We truly believe they are making a positive impact," Cobb said.