WEST RICHLAND, Wash. - 
West Richland Police Department is looking for a teen that went missing around 7:30 Thursday morning. 
A family member on Facebook said the 14-year-old Devon, left for school in West Richland Thursday morning at 7:25, but did not go to school. 
The Facebook post says Devon left on a tan mountain bike wearing a navy blue hoodie, black shorts, black tennis shoes and a black baseball hat.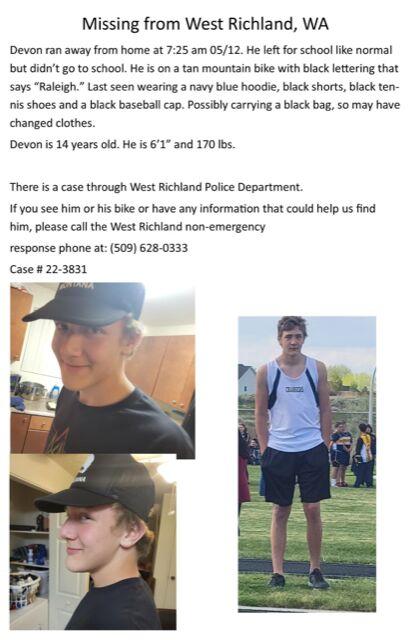 WRPD says Devon may have a black bag with him and could have changed clothes.
Devon is described as 6-foot-1-inch tall and weighs 170 pounds. 
If you know where Devon might be or have any information call West Richland Police Department at 509-628-0333.