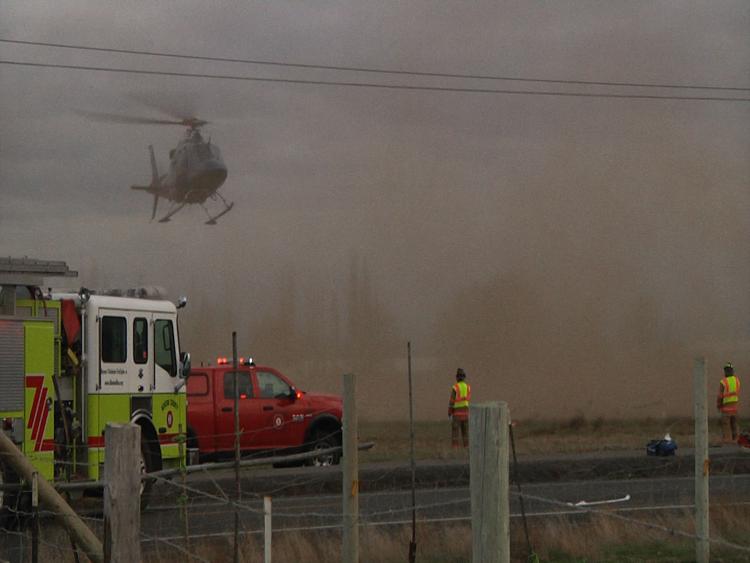 FINLEY, WA- Three people are in critical condition after a rollover accident in Finley around 3 p.m. Sunday afternoon. 
The three were driving northbound on Piert road, when according to the Benton County Sheriff's Department witnesses saw horses on the road which caused the driver to lose control.
All three passengers were ejected from the car. Two of the passengers were transported to Trios via the ground. The third passenger had to be flown by life flight to Kennewick Medical Center.
The status of the victims are currently unknown.