PASCO, Wash. - 
The Pasco community has recently sent the City of Pasco some inquiries about if the Tri-Cities Animal Shelter is a no-kill shelter.
Recently the shelter had to make the tough decision to euthanize four animals who showed aggressiveness toward staff, causing the community some confusion.
City of Pasco Director of Community, Zach Ratkai, said "We've responded these are the instances with these four animals. We are meeting the no-kill metrics, but we don't claim to be a no-kill shelter."
The Tri-Cities Animal shelter is an animal control facility for Kennewick, Richland and Pasco.
Many in the community were under the impression that the facility is a no-kill shelter.
Ben Zigan is the animal services manager for the Tri-Cities Animal Shelter.
Zigan was hired in December to run the shelter and said putting down an animal is the very last resort, but he has to think about the safety of his staff and the community.
"With the behavior, it's put a liability on us, for the public to come in here and visit and make sure they're also not going to be injured by these dogs," said Zigan.
Zigan says the shelter works with rescue and foster groups to find animals a good home first and foremost.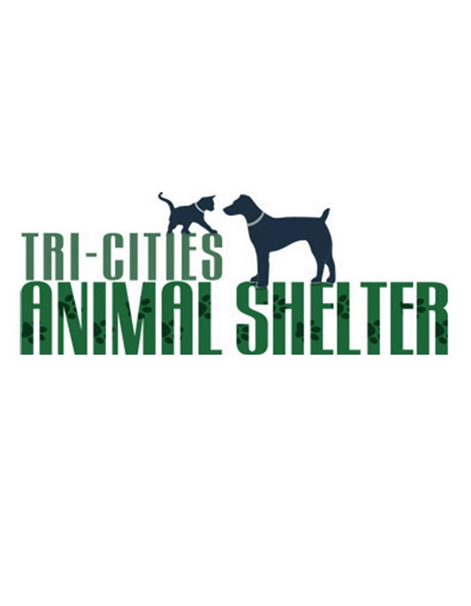 The Tri-Cities Animal Shelter Transfer Coordinator, Krista Hahn, said she reached out to several organizations here locally and across the state.
"Probably eight give or take," said Hahn.
Hahn said she couldn't give specific number or rescues or names because she didn't know.
Andrea Moreno, the director of Mikey's Chance Canine Rescue, said the rescue was named after a dog that was aggressive.
The day before the organization was going to take the dog, he bit a staff member and was euthanized.
Moreno said her rescue is for dogs with medical needs and behavioral issues.
She was not contacted about taking the dogs.
"On these dogs that were euthanized, no we were not at any point in time were we contacted about any of them," said Moreno.
Moreno said she would've possible been able to take two of the 5 dogs.
We asked why Hahn didn't reach out to Mikey's Rescue:
"I didn't reach out to them personally because we were under the impression that they were very full at the moment and that it would not be something they could take," said Hahn.
According to the
American Humane Society
, the definition of a no-kill shelter is: as a shelter that maintains a placement rate of 90% or higher, or, in a sense 90% of animals are found by their families, adopted out, fostered or transferred to a local rescue or different shelter for adoption.
The Tri-Cities Animal Shelter could be considered a no-kill shelter according to that definition.
Ratkai said the no-kill label can be confusing and he's not sure where that label of being a no-kill shelter came from.
"There may have been a contractor before that said it, but that's never been a formal thing," said Ratkai
Zigan says in his experience in animal control, the shelter is not a no-kill shelter but will do everything in its power to find good homes for the animals, rather than euthanize an animal.
Zigan says the decision is not an easy one.
"It's one of the hardest decisions that you have to make as a person in my position right now. The last resort, tough decision, never like making it," said Zigan.
The Tri-Cities animal shelter practice is to reach out to rescue groups and foster volunteers to help these dogs, however, all of the groups declined assistance.
Hahn said they reached out to Misunderstood Mutts in Bellingham, but was told they didn't have a place for the dogs.
We reached out to Misunderstood Mutts and haven't heard back.
Hahn said she now is keeping full records of who is contacted so the Tri-Cities Animal Shelter will be fully transparent with the community.
Zigan has dropped the adoption fees at the shelter to $50 and that fee includes all of the shots and spaying or neutering.