SELAH, Wash. — The Selah Fire Department is asking for the public's help after tools were stolen from a volunteer's pickup truck at Station 24 on November 22.
The thief drove into the station on Wenas Road at 8:18 p.m., according to a post by SFD. While a volunteer firefighter and EMT cleaned up in the station, the thief stole work tools from his pickup truck. SFD says the volunteer uses the tools "for his livelihood."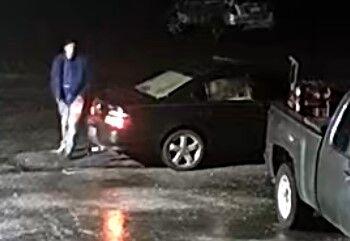 Due to similar incidents occurring in the past, public donations have allowed for cameras at all Selah Fire Stations. SFD posted a snapshot from surveillance footage of their suspect. Anyone with information is asked to message SFD directly on Facebook, rather than commenting publicly, or contact Deputy Pena with the Yakima County Sheriff's Office regarding case 22c1898.