WEST RICHLAND, WA- Drivers in West Richland be aware of some new speed limit changes in the Keene Road area. 
The speed limit changes will start Wednesday, Jan. 13. 
City crews will be changing and adding signs to reflect the following changes:
South Highlands Blvd. to 650 feet west of Belmont Blvd. will be changed to 35 mph. 
West of Belmont Blvd. to SR-224 (Van Giesen) will be changed from 35 mph to 45 mph.
New section of Keene Road from SR-224 (Van Giesen) to Ruppert Road will be 35 mph. 
No change to speed limits on Van Giesen.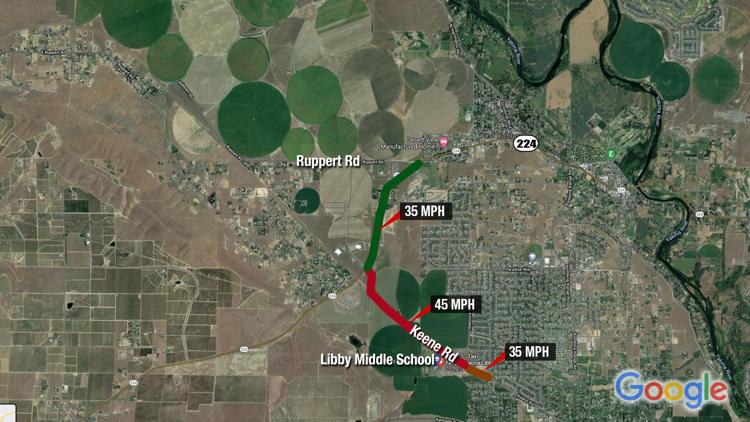 West Richland City Council members say the changes are because of complaints of traffic "feeling slow" and also new construction starting in the area. 
Roscoe Slade, West Richland Public Works Director, said where speed limits are increasing is because of previous construction now completed. He said as construction continues in the area, speed limit changes may come again. 
"As more development occurs in the future we will be reevaluating it and adjusting as needed. As for now it's getting raised back up to 45," Slade said. 
Slade also mentioned more changes could be coming to Keene Road soon. 
He said the city was awarded a grant to look into the intersection of Keene and Bombing Range Road to change the round-a-bout to a traffic signal because of traffic back ups. If approved, Slade said that change could come in the near future.