KENNEWICK, Wash. — The Kennewick Police Department is equipping all of its K-9 handlers with first aid kits, according to a Facebook post from KPD. The Kennewick Fire Department reportedly helped donate supplies.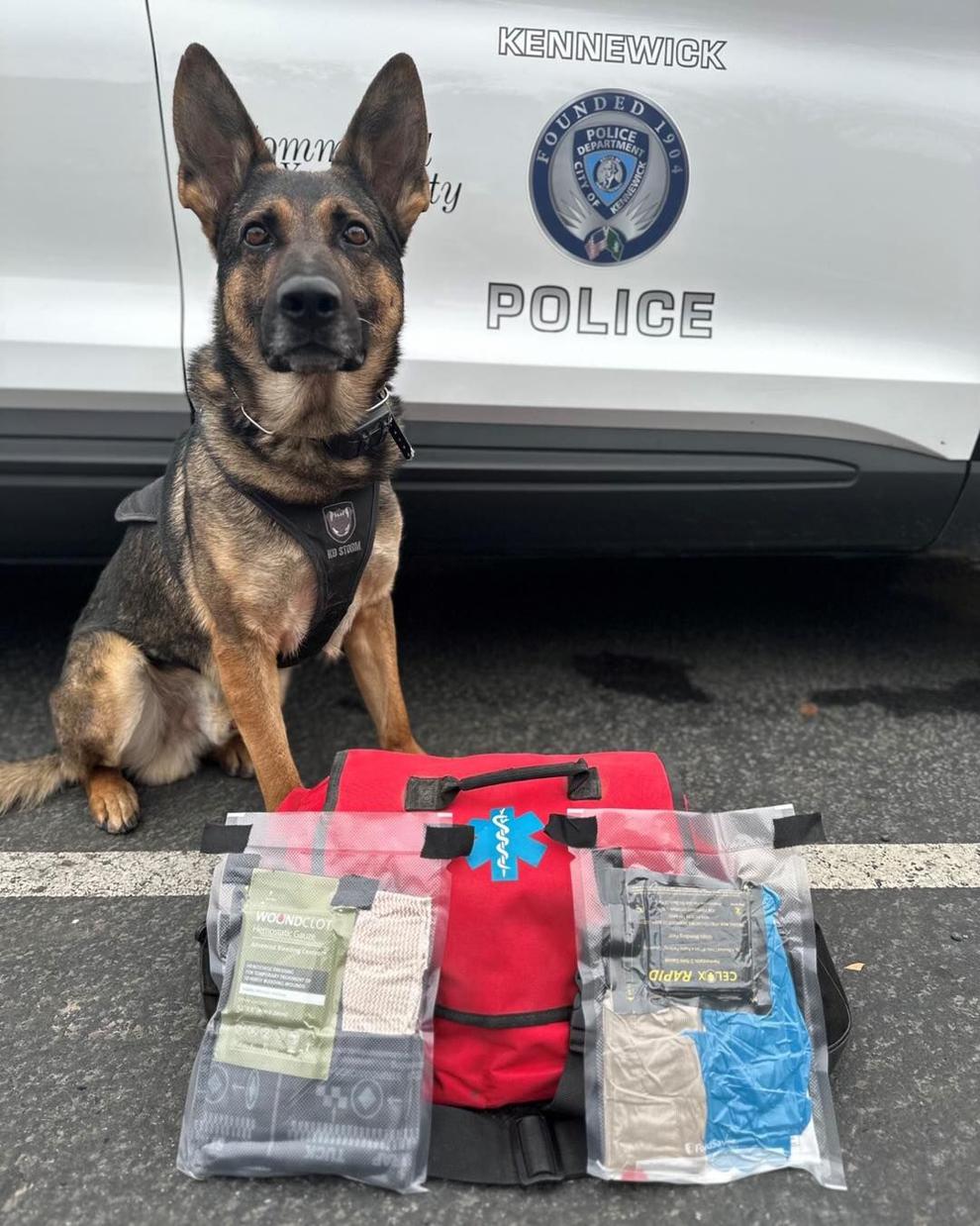 The first aid kits will be worn by handlers wherever K-9 officers are, according to KPD. This step is reportedly in collaboration with other K-9 teams in the Tri-Cities with the same goal. 
"No matter where a K-9 Team may be serving their community, immediate aid can be rendered in order to protect our invaluable K-9 Officers," said KPD.