RICHLAND, Wash. –
UPDATE 10:25 P.M.
Benton City resident, Stephanie Hall Mullen, 40, died on scene after she lost control of her vehicle, according to a WSP press memo.
The report states that Mullen had been driving too fast for the road conditions and her car rolled through the median and came to rest on the shoulder.
UPDATE 7:42 P.M.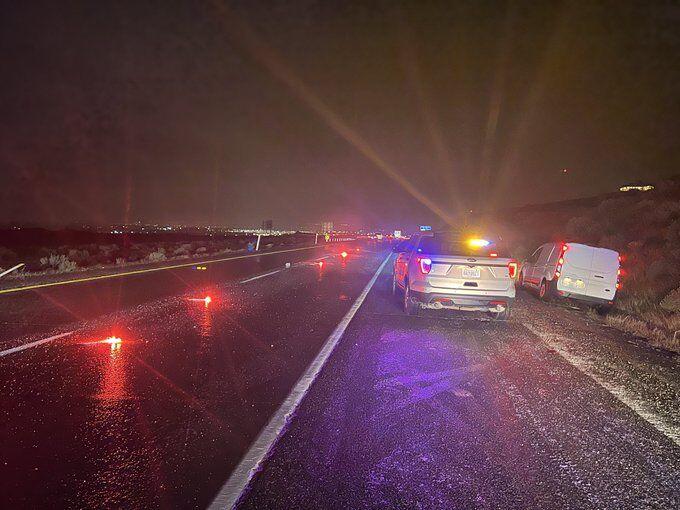 One person has been reported dead, according to Trooper Thorson. 
The crash happened at mile post 1 near Dallas Rd. in Richland.
ORIGINAL COVERAGE:
A deadly single car crash on I-182 near mile post 1 in Richland is currently blocking right lane traffic, according to Washington State Patrol Public Information Officer, Trooper Thorson.
WSP has several accident calls pending and is asking drivers to be patient and to stay home unless absolutely necessary.