PASCO, Wash. –
A suspect has been arrested in connection to a deadly hit-and-run in Pasco on November 22.
Pasco Police received information over the weekend about the possible identity of the driver of a car that hit a husband and wife, killing her, as they crossed the street.
According to Pasco Police, the department's investigation led to probable cause being established for the arrest of a 36-year-old male suspect.
The suspect was taken into custody on the 500 block of S. 2nd Avenue in Pasco on November 29. Police say that is the same location where the car involved in the hit-and-run was found a day later.
UPDATE: 11-23-22
The pedestrian that was hit by a car near 20th and Nixon in Pasco on November 22, has died from their injuries.
Franklin County Coroner Curtis McGary has confirmed that 73-year-old Maria Larios Torres died from the injuries she sustained after being hit.
According to Sergeant Pruneda with the Pasco Police Department, Torres and her husband were crossing the street and were hit. They were both transported to the hospital, he is expected to survive.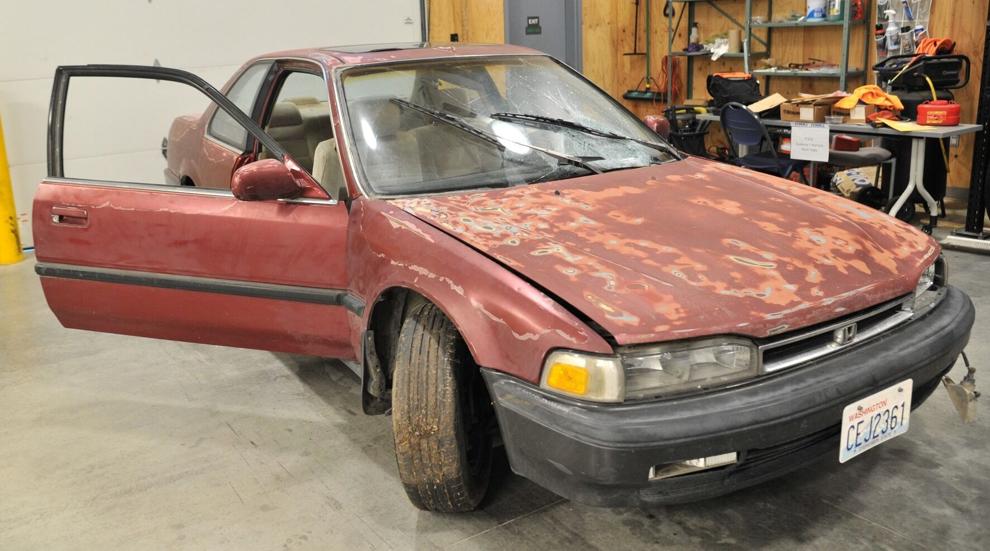 The vehicle involved in the hit-and-run was found just south of the scene. It was reported stolen on November 21. PPD is asking that anyone who knows who might have been driving the pictured car at the time of the crash contacts Detective Lee regarding case 22-061325.
11-22-22
A pedestrian was injured during a hit-and-run today at around 7 p.m. off of 20th and Nixon Ave in Pasco, confirmed Sgt. Rigo Pruneda, Public Information Officer with the Pasco Police Department. 
There is currently no suspect, but Sgt. Pruneda told us that they left southbound in a sedan.
According to Sgt. Pruneda, the pedestrian was taken to the hospital to be treated.
This is a developing story, which means information could change. We are working to report timely and accurate information as we get it.