6-17-19 UPDATE:
HERMISTON, OR – The bodies of the two missing boaters who were reported missing were recovered from the Columbia River Monday night. 44-year-old Janice Arsenault's body was recovered at about 8:00 p.m., and 20-year-old Trenton Williams's body was recovered about a half hour later.
The two boaters went missing Saturday night, June 15, after falling from the back of a boat 5 miles east of McNary Dam on Saturday. 
At about 7:48 p.m. on Saturday, the Umatilla County 911 dispatch center had received a report that two adults had been hanging onto the back of a boat while the boat was on its way to Bobby's Beach, along US Highway 730 near milepost 195. When the boat arrived on shore, the two adults were missing.
Columbia Basin Dive Rescue members recovered the bodies after locating them underwater near Bobby's Beach, using the side-scan sonar.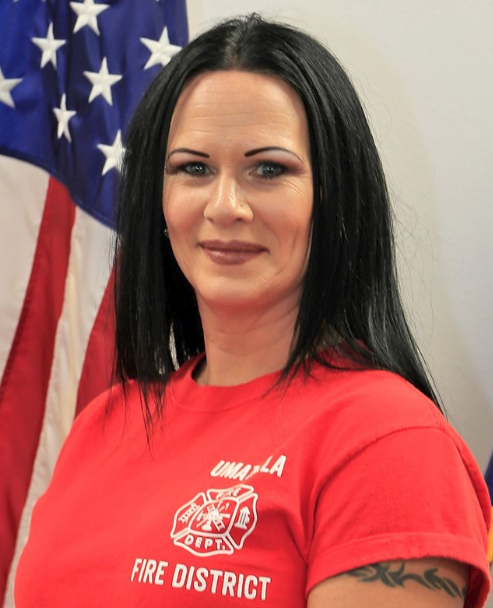 Umatilla Rural Fire Protection District's Facebook page shared a picture of Arsenault - who was a volunteer firefighter and EMT - on Tuesday, stating:
"Janice's positive outlook on life, contagious laugh, and her desire to live life to its fullest will be missed. We are glad that she was part of our family too.
Words alone cannot express the appreciation and gratitude we have to all of those individuals and groups who stepped forward to help up our agency, our family, in our efforts to bring home our sister. You stood steadfast by our side in our greatest moment of need. Thank you.
May we all find solace in knowing that Janice is in a better place and will forever be watching over us."
Search efforts have concluded and an investigation is ongoing.