WALLA WALLA, Wash. —
Following the murder of musician Clayton Wick, the Walla Walla Symphony responded with a Facebook post, saying it was feeling devastated.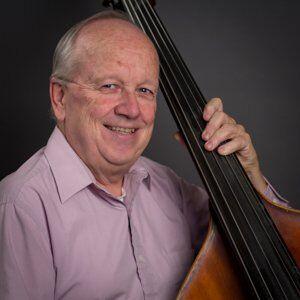 "We, the Walla Walla Symphony family are shocked and heartbroken about Clayton Wick's tragic and untimely passing," said Director and Conductor Yaacov Bergman. "Clayton was a member of the Walla Walla Symphony from the late 80s and one of the longest members of the ensemble, even serving as principal of the bass section for many year[sic]. His love of music and joy in sharing it with others was inspiring." 
Wick played bass for the Walla Walla Symphony for 32 years and the Mid-Columbia Symphony since 1974. He also had affiliations with the Washington Idaho Symphony, the Oregon East Symphony & Chorale, the Leavenworth Summer Theater and the Mid-Columbia Musical Theatre. 
"One cannot imagine a more beloved, kind and respected colleague, whose sunny personality was a true gift to all who knew him," said Bergman. "Clayton graced us with his infectious smile, sense of humor and optimism, and we who made beautiful music with him were graced by his friendship and presence. He will be sorely missed." 
The Walla Walla Symphony donated to the Mid-Columbia Symphony in Wick's honor. 
"We are completely devastated by the news of Clay's death," said Leah Wilson-Velasco, CEO of the Walla Walla Symphony. "He was such a kind, considerate and wonderful man and was so committed to the organizations with whom he played. The entire music community is mourning this loss and we will all miss him terribly." 
A 44-year-old male was arraigned on May 6 in connection to Wick's murder.