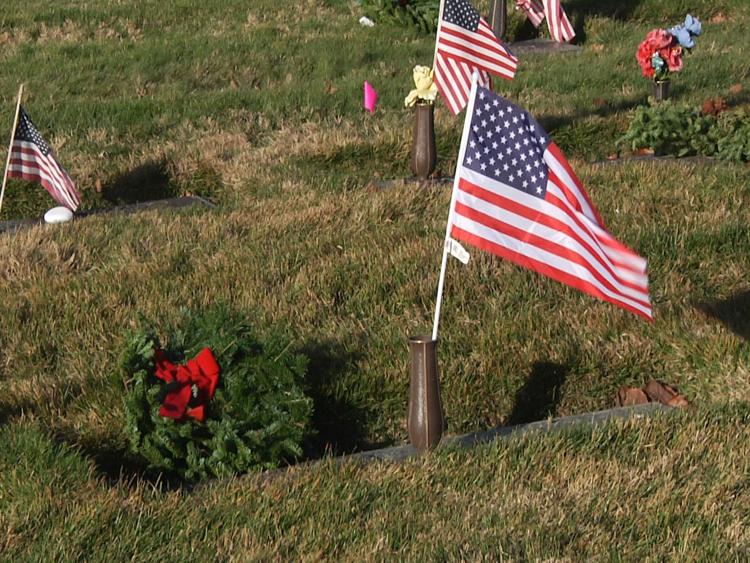 Many gathered at Desert Lawn Memorial in Kennewick to honor and pay their respects to deceased veterans in the annual Wreaths Across America Ceremony.
This was the fourth time the event has taken place in Kennewick. Those who attended were allowed to place wreaths on the graves of family members as well as strangers who served.
Karen Schultz the Regent of the Kennewick Daughters of the American Revolution believes ceremonies like these help out families who lost their loved ones.   
"The holidays are a difficult time for a lot of our veterans families," said Schultz. "To have them be able to come in and honor their veteran along with being with other veteran families is very important." 
This was the largest ceremony in Kennewick with 900 wreathes laid.