YAKIMA, WA - Yakima Valley Emergency Management (YVEM) is working to improve our public information and warning capability for Yakima County residents.
YVEM will conduct a Wireless Emergency Alert (WEA) test message next week to try and improve their delivery process through the mass notification system, Everbridge. Back in early September 2020, evacuation text messages were sent to a much larger audience than desired during the Evans Canyon Fire.
The Integrated Public Alert & Warning System (IPAWS) for WEA allows authorized alerting administrators to send geographically targeted notifications through a mobile carrier. WEA warnings can be sent to mobile devices when individuals may be in harm's way, regardless if they live in the area or not and without the need to download an app or subscribe to a service.
When: Tuesday, October 6th, 2020 at 11:00 am PDT
Where: Targeting an area in West Valley. The east boundary is 80th Avenue and the west boundary is Dazet Road. North boundary is Wide Hollow Road and the south boundary is Ahtanum Road.
Please see the Google Map of the WEA Test Target Area.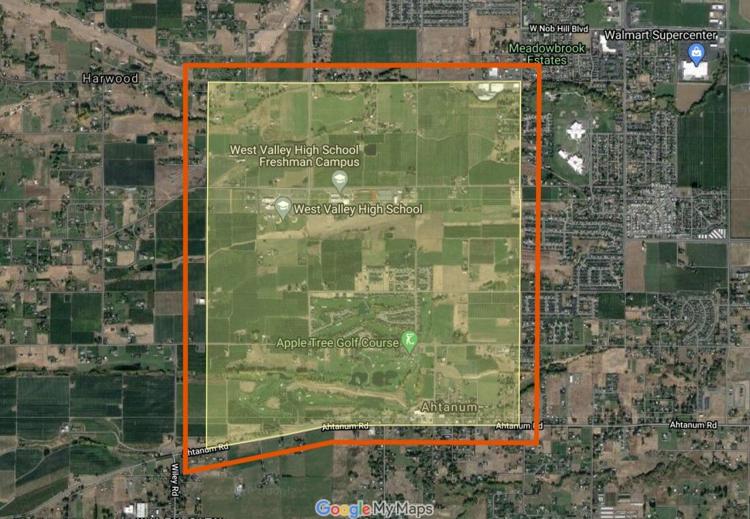 The yellow shaded area is our targeted area while the orange line is the overshoot area for the geofencing (0.1 miles or 528 feet). Individuals between the yellow shading and orange line may still be notified.