YAKIMA, WA - YWCA Yakima's Stand Against Racism provides an opportunity to join communities across the United States to take a #StandAgainstRacism and to unite our voices to educate, advocate, and promote racial justice.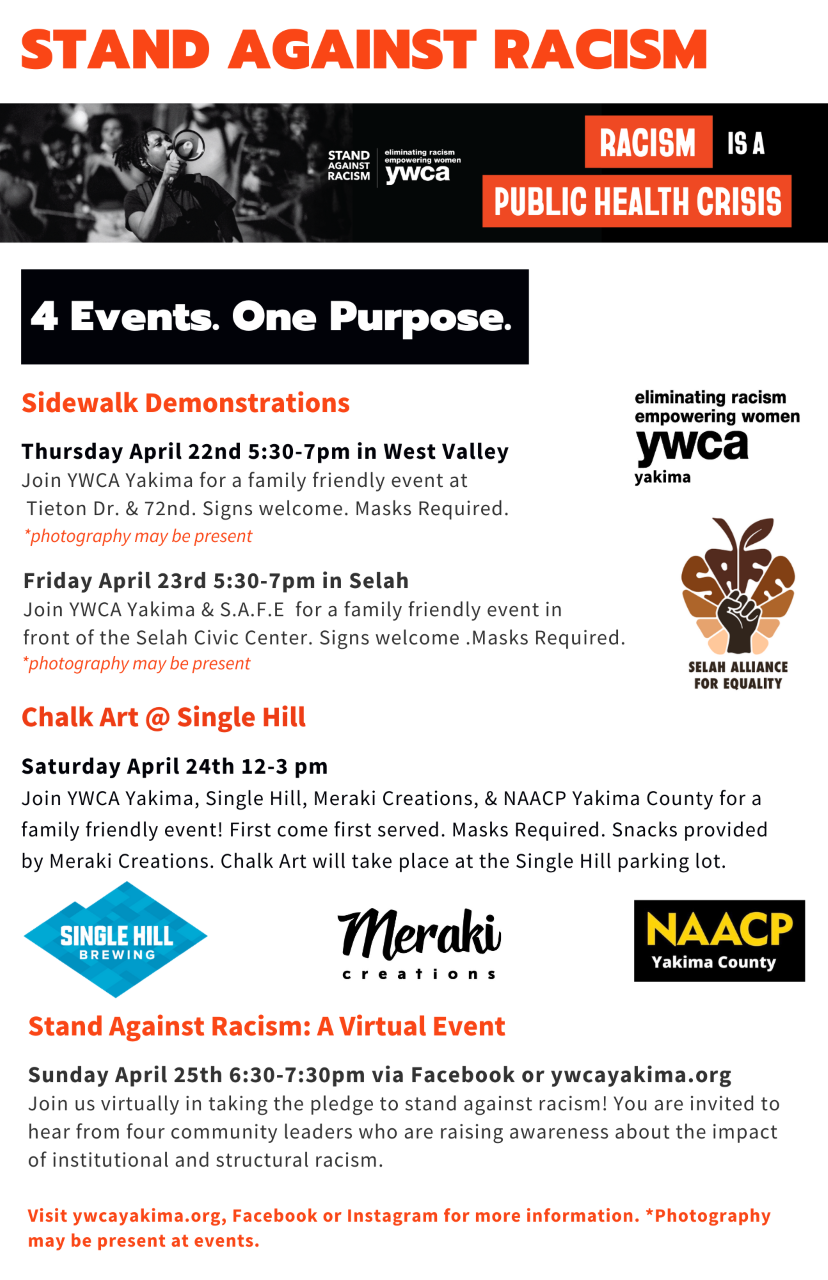 This year's theme is "From Declarations to Change: Addressing Racism as a Public Health Crisis can advance the work of justice in your community and empower people of color".
Sidewalk Demonstrations
Thursday, April 22nd 5:30pm -7pm in West Valley 72nd and Tieton. Sign's welcome. Masks required. 
Friday, April 23rd 5:30pm -7pm in Selah in front of the Selah Civic Center. Sign's welcome. Partner Selah Alliance for Equality. Masks required.
Chalk Art Event
Saturday, April 24th 12pm-3pm Chalk Art at Single Hill. Partners Single Hill, NAACP, and Meraki creations will provide snacks. Masks required.
Stand Against Racism Virtual Event
Sunday, April 25th 6:30pm -7:30pm via Facebook
Follow YWCA Yakima Facebook page for more information and follow us at YWCA Yakima Social Justice Committee.