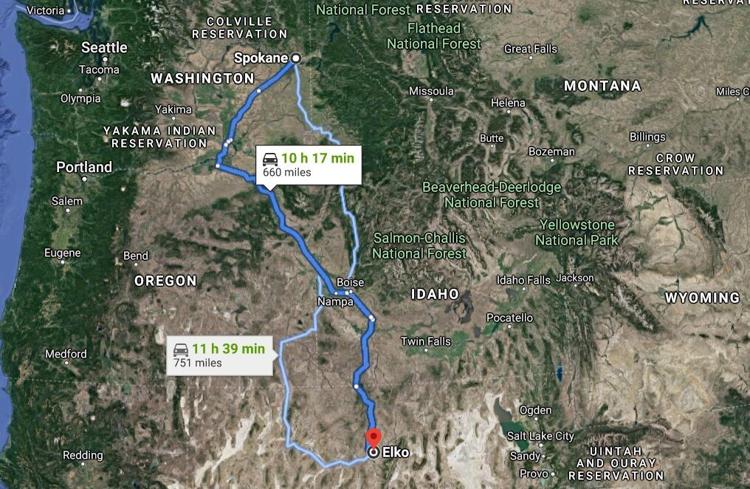 As featured on
UPDATE Sept. 29, 3:30 PM:Spokane Police said the teen who went missing from Spokane was found safe in Nevada after she ran away with an 18-year-old man she met online. The family releasing a statement: "We are grateful beyond measure for the extraordinary work of the Spokane police and FBI. Sophie is safe, but this could have ended badly. For parents and teens, we hope this brings home the very real risk and dangers of modern social media."UPDATE Sept. 29, 1:09 PM:ELKO, Nev. - Spokane Police say a 15-year-old girl who was reported missing from Spokane last weekend has been found safe in Nevada. Sophia Owens was found near Elko, Nevada, in the company of an 18-year-old man. She is now in protective custody, according to police.Owens' parents tell KHQ that she ran away with the man, who she'd met online. The Spokane Police Department extended its thanks to those involved in the investigation. All the agencies involved will determine what potential criminal charges, if any, may result from the incident.UPDATE Sept. 28, 4:00 PM:SPOKANE, Wash. -- We are coming up on 36 hours since a 15-year-old girl vanished in Spokane. Sophia Owens has not been seen since Saturday morning, and her family is now fearing the worst.
Breaking News from NBC Right Now
Get Tri-Cities Breaking News alerts from NBC Right Now.
Daily News Updates from NBC Right Now
A daily newsletter focused on providing important and timely news for Tri-Cities, Yakima and surrounding communities.